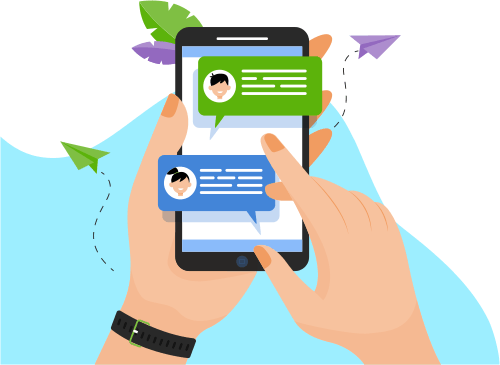 Now you can Instantly Chat with Rakesh!
About Me
I am seeking engineering opportunities, as SENIOR SOFTWARE ENGINEER, to drive IT/Project initiatives, utilizing the acquired skills/experience, gained during the career span, resulting in Growth for both Organization & Self, profe...s/experience, gained during the career span, resulting in Growth for both Organization & Self, professionally. I, thus, would like to submit my application for your reference.
As a qualified Technocrat turned dynamic IT Professional, I bring forth 14+ years of enriched Development skills and insightful experience, acquired during the career span, in Project Management, Architecture/Design and Software Solution Development/Support. I am Technically strong, having experience in Infrastructure, multiple Platform (OS), Languages, Databases, Frameworks, IDE and Tools, with special emphasis on MS.NET Technology implementation,
During the career journey, I have worked on International (USA) environment, number of times, for on-site responsibilities.
Being a proactive Senior Software Engineer, having an accomplished career record of conducting AS-IS (business process) study (with all flow/data/control), prepare Requirement Specification (Technical/Functional), define solution strategy and develop the Solution Design, taking care of Non-Functional aspects (TO-BE). I am equally experienced in implementing technical Infrastructure needed for the solution/systems (including Performance, Security, DR/BC, etc. parameters) and thereby, provide an automated solution for a specific business task or process to improve business function.
Similarly, I have exclusive experience in Software Development Life Cycle (SDLC), involving Requirement elicitation/analysis & finalization, documenting Requirement Specifications (Technical/Functional), solution design/architecture, module development & Unit testing, integration & System testing, deployment, implementation and support, conforming to agreed Quality, schedule and cost
I am also a cohesive Team Player, with Fast Learning curve and analytical, problem solving, innovation, negotiation, decision making, problem solving, interpersonal and communication skills.
Show More
Skills
Web Development
Mobile Apps
Software Testing
Development Tools
Others
Programming Language
Operating System
Data & Analytics
Database
Networking & Security
Graphic Design