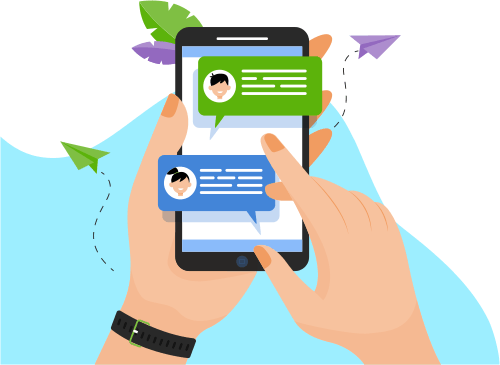 Now you can Instantly Chat with Mohsin!
About Me
Computer Systems Engineer by profession, passionate about exploring different technologies, worked across different domains including web, mobile and data science.

Coding Skills:
Javascript, Python

Platforms used for web apps...nd data science.

Coding Skills:
Javascript, Python

Platforms used for web apps:
JavaScript (Reactjs, Meteor, Jquery), PHP (Slim), Redux, Sagas, MVC design pattern, API development

Mobile applications:
React Native (Native Android and iOS)

Databases:
Firebase Real Time Db, Mysql, Couchbase, Realm, Sqlite, Mongodb

Project Management Tools:
GitHub, Slack, Trello.

Data Science:
Python (Sci-pi stack), Matlab, Octave
Show More
Skills
Web Development
Mobile Apps
Database
Others
Portfolio Projects
Description
Irotax is a ride sharing mobile application much like UBER and Careem, developed React Native for both iOS and Android, it includes 4 mobile applications a pair of user and driver for android, and a pair for iOS.

Technologies Used:

- React Native for mobile applications, Redux for state management, Redux Sagas, Google Maps,
Google Places
- Firebase for backend: Cloud Functions, Firebase Cloud Messaging(FCM and APNS), Real-Time
Database, Firebase Storage, Phone Number Authentication, Cron Jobs
- GeoFire for realtime Geo Queries
- Background GPS location handling
Show More
Show Less
Description
Uae Wheels is a smartphone application developed in React Native for both iOS and Android that provides selling, buying and renting of Cars, Bikes, Boats & their Parts in UAE.

Technologies Used:
- React Native
- Redux and Sagas
- REST API
Show More
Show Less
Company
Pharmapedia Pakistan
Description
Pharmapedia Pakistan, an Android and iOS application, gives you free, offline access to information on generic drugs (dosages, indications, more), medicine brands in Pakistan. Pharmapedia Pakistan has been downloaded by 0.2 Million plus users, with an astonishing 92% returning users, and is currently ranked 1st in the medical category in Pakistan and have been to the top charts of many other countries too.
Show More
Show Less