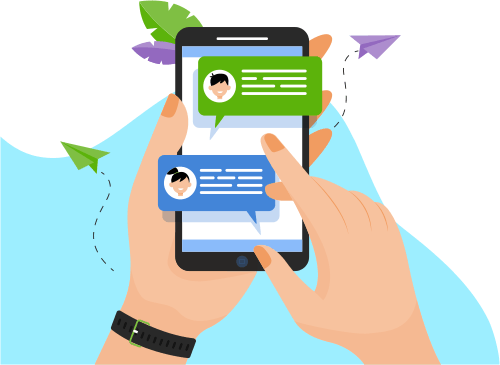 Now you can Instantly Chat with Ankita!
About Me
I am a talented and experienced Ruby on Rails Developer and Angularjs who has 6+ years in web development. On several applications, I have been using these techniques and Mysql, Postgresql, Mongodb, Sqlite3 and Oracle for Database.
...
Show More
Skills
Web Development
Programming Language
Portfolio Projects
Description
the team at ScrubBud has worked tirelessly to match you up with the best cleaners in Washington D.C and the surrounding areas. Our platform allows you to compare cleaning services by price, rating, area, and onwards so you know exactly what you're getting. We work with local cleaners both big and small, giving opportunity to some amazing cleaning services in your neighborhood that typically might not have an online presence.
So, need a quick clean after your party that got a bit out of hand? Or maybe you're looking for a weekly appointment by somebody you trust? Whatever it is, we can help you find and book it with just a few clicks.
Show More
Show Less
Role
Full-Stack Developer
Description
Making a document is considered as tedious, boring & time consuming task galloping lot of your professional time leaving lessor time for other important assignment at times. This creates unnecessary pressure affecting your output leaving chances of error, putting you to stress & forcing you to run all the time to meet management/client expectations. Due to increased documentation requirements, a professional finds himself struggling managing various assignments within fixed time frame. This makes him either sit late or work on weekends or carry his office work to home thus making the life mechanical and leaving little time for himself and family.
It is proven fact now that stress on work is causing lot of health related issue amongst professionals besides making them struggle to balance their professional and personal life. By the time they reach home they are already exhausted. Dokmart is an attempt to add a smile in your life by saving your precious time and reducing your stress level at work. We bring professionally made ready to use documents, draft and formats at this portal which can be quickly fit into your requirement with minor customisation. Our ready to use and customised documentation services can add some life to you by saving your time & efforts which goes waste into unproductive work of drafting & documentation.
Show More
Show Less