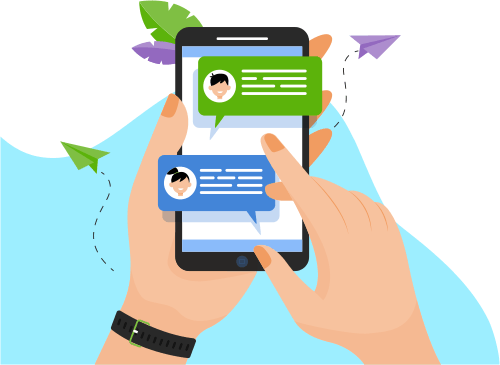 Now you can Instantly Chat with Roderick!
About Me
** Active
- actively developing apps using nestJS, typescript, typeORM, and various AWS Technologies such as SES, SQS, KMS, lambda and DynamoDB.
 
** Previous **
 - Fullstack Javascript Developer ( currently attached on node...B.
 
** Previous **
 - Fullstack Javascript Developer ( currently attached on nodeJS  / reactJS / featherJS / webpack  ), with ELK stack + APM + NATS + Docker + OFFLINE first application, possible future experience of react native related projects.
- Data aggregations, configurations, optimization, scaling using MongoDB.
- Maintaining and Migration projects from meteorjs to featherJS with micro services architecture.
Web servers administrator, server and software troubleshootings,  content compression and usage of caching technologies, APC, REDIS.
Web Developer, maintaining / improving multiple ecommerce websites created from the scratch.
Database Optimizer and Query Developer ( mysql  ).
Ajax/Javascript/Jquery Developer/ Web workers specialized in controlling the content of project, implementing events, calculation, retrieval and detailed manipulation both content-declared or by scripts type of objects.
Practicing Code Quality Assurance, Test Driven Development under CakePHP. 
Fanatic of Bash Scripting and Shell Scripting. 
Designing Continuous Integration workflow ( adding features, bug fixing, updates or maintenace with zero or lesser downtime percentage ) with bash.
Script Development/ Automation Development which aim to lessen the human interaction on getting information / reports.
Specialties: php programming, jquery development and programming, html+css+javascript development, mobile development (appcelerator) , custom-ecommerce development and integration, cakephp ( rapid development framework ), bash scripting, workflow automation, websites ( flash videio, web workers), systems bottleneck analysis and performance improvement.
 
Show More
Skills
Graphic Design
Web Development
Mobile Apps
Software Testing
Programming Language
Database
Development Tools
Game Development
Networking & Security
Operating System
Others