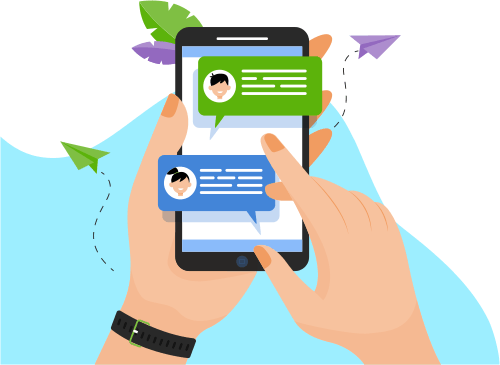 Now you can Instantly Chat with Debie grace!
About Me
I'm currently working as a Platform and Security Engineer in a Philippines Based BPO company who support US clients. Assigned and focused to the Datacenter of the company and support 500+ users within the company. My Previous job is as a Pre-S...e Datacenter of the company and support 500+ users within the company. My Previous job is as a Pre-Sales Engineer / Partner Seller of Microsoft Azure on a local based company here in the Philippines. My main role in the company is to support the Enterprise Account Mangers of Microsoft team focused on Modern Workplace(M365) and Azure(IaaS & PaaS).  On 2018, I also became a Microsoft Apprentice which focused on the M365, PowerBI and Azure. 
Along with my graduate Diploma in Engineering, Training Certificates and almost 5 years of hands-on experience as Technical Operations Management Assistant and promoted as Supervisor on WB Advance Technology Solutions, I am confident in my ability to support and share my skills to of your Company. I'm also a 
During my work experience and freelance related jobs I have gained strong skills including:
- Windows Server 2012 and 2016 Maintenance, Active Directories and Policies, Basic Powershell Scripting
- MS Exchange Server 2016 including Email and rules creation, Have basic knowledge on Exchange Powershell
- Symantec Endpoint Protection including installing agents to client PCs and adding new and exception policies.
- Fortinet Fortimail VM01 regulating Mail Logs, Anti-spam and Quarantine.
- Symantec Veritas Backup Solutions where maintained backup on Azure Storage account.
- Acronis Backup Solutions, on-premise backup for the File Server of the company.
- Cloud Datacenter(Azure) for FTP with Hybrid Datacenter Setup.
- Proficient on using ServiceDesk ManageEngine Ticketing System
- Hikvision and Ubiquiti CCTV Setup including wired and wireless.
- Setting up and Managing people every project.
- Technical Sales and Marketing experience.
- Basic Web and software development.
- Graphics Designing and eCommerce experience. 
- Submitting reports and arrange and harmonizes the preparation and submission of synopsis briefs and reports.
- In addition, I am very skilled in preparing agendas, conducting research, accumulating data, and arranging papers for consideration and presentation.
Show More
Skills
Others
Programming Language
Web Development
Graphic Design
Software Testing
Networking & Security
Database
Software Engineering
Operating System