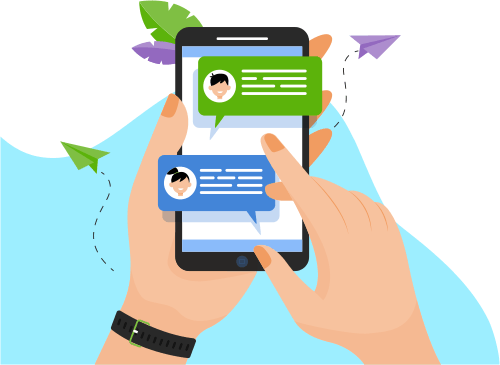 Now you can Instantly Chat with Keith!
About Me
I have been using .NET since it came out almost 20 years ago.  Was using previous generations of Microsoft VB and C compilers and tools before that.  In 2007/2008 I was certified in everything .NET. - Windows Forms, Web Forms, WCF, etc.  Altho...at.  In 2007/2008 I was certified in everything .NET. - Windows Forms, Web Forms, WCF, etc.  Although not a DBA (Database Administrator) - I usually design databases for most applications I design.  Then design a datalayer that connects .NET code with the database.  
I understand older Microsoft technologies, like ADO.NET and the old remoting and web services.  I understand newer Microsoft technologies such as MVC, Web API, Entity Framework, REST, Xamarian, .NET Core, etc.  
More than 20 years ago - I did a lot of manufacturing / laboratory automation that tied everything together.  From sensors and actuators on the floor to MES and ERP systems on the top end.  Lots of windows forms and real-time systems.  The last 20 years have been more business applications - reporting, inventory, accounting, insurance, health records, etc. 
My specialty is integrating different applications.  ETL - extract data from one source, transform and map data, load data into another application.  Sometimes it involves syncing the data back (sync both directions - not just one direction).  Even more fun when more than two sources of data need to be synced with each other.
I have worked most positions - developer, architect, business requirements, technical director, business owner, testing, documentation, sales.  Today I mainly focus on designing and developing systems.  Sit at home with my dog and we solve some interesting problems.
Unless the pay is out of site - I am not interested in traveling for work or management positions.  If it all pays the same - I'd rather design and develop to solve problems
Show More
Skills
Web Development
Programming Language
Database
Others
Operating System