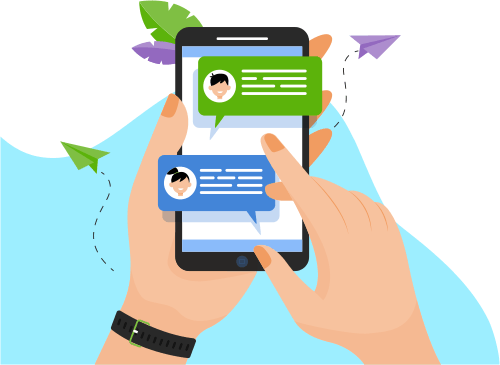 Now you can Instantly Chat with Judhisthira!
About Me
A qualified and dynamic IT Professional with Management qualification having rich and insightful experience of 14+ years, including over 12 months of International (Maldives) tenure, seeking Project...over 12 months of International (Maldives) tenure, seeking Project Manager/Team Lead /Sr. Php Developer as a challenging job
Profile Highlights
Accomplished track record of design and development of web-based ERP solutions and Mobile applications in Android.
Strong Technical Knowledge on multiple Web Technologies, Platforms (OS), Languages, Databases, Frameworks, Tools (Development/Web/ Version Control) and Products.
Similar Functional Expertise in e-Commerce, Tourism, Financial Services, Real Estate, Social Networking, Education, Mobile Marketing and Retail to name a few.
Experienced in Project Delivery Coordination through project planning, monitoring & control, change control & configuration management, time & effort estimation, quality & risk management and communication between project stakeholders
Adept in Team Management skills like tasking, delegation, monitoring, feedback, skill upgrade, competence management, career planning, motivation and mentoring of the team.
Cohesive Team Player with Fast Learning Curve along with strong analytical, problem-solving, innovation, planning, organizational, communication & interpersonal skills.
Operating Systems/Cloud:     Ubunto 16.04,Gentoo 10.0 , WIN 2003,Android,Amazon AWS EC2 Setup,S3
Hybrid Mobile App                  Ionic Framework 4
Language:                                     Java, PHP, Ruby,.Net, Shell Script
Databases:                                   MySQL, Oracle 8i, MS Access, MS SQL Server 7.0,
PHP Framework:                        Codeigniter, Yii, Cakephp, Zend and Laravel(knowledge),
Web Development Tools:       Dreamweaver, Netbeans, Visual Studio Code
Version Tool:                              GIT, SVN
Open Source Products:      Joomla 3.2, smarty, Oscommerce, Xcar-t, Zen Cart,Open Cart,Word Press
Show More
Skills
Web Development
Software Testing
Programming Language
Development Tools
E-Commerce
Mobile Apps
Database
Operating System
Others
Networking & Security
Software Engineering
Graphic Design