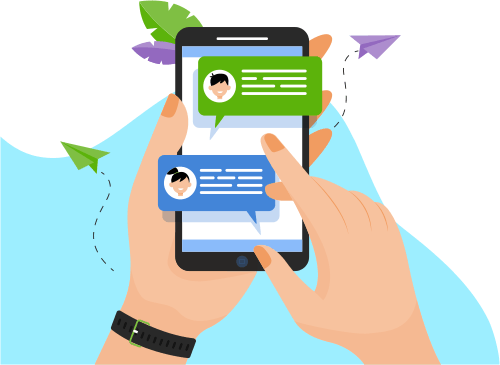 Now you can Instantly Chat with Rajib kumar!
About Me
An experienced Data Scientist (Masters Degree in Statistics) having few years of work experience in the areas of Statistics, Analytics, Predictive Modelling, Data Science, Data Mining, Machine Learning, Cloud Computing (Microsoft Azure), Artificia...Modelling, Data Science, Data Mining, Machine Learning, Cloud Computing (Microsoft Azure), Artificial Intelligence, Deep Learning and NLP (Natural Language Processing) with a strong Research mindset, be it Supervised or Unsupervised way.
I am expert who knows the value of time, very hard working and always delivers the work on time. My Motive is to make my employer happy without adding additional charges. If you are looking for any kind of work, I am the Right person for you. available 24-7. a trusted Freelancer.
Rest be assured, your work will be delivered well in advance with seamless communication & timely response until the project is completed.
Why choose me?
I only Take the project which I am sure I can do it within time frame and budget..
I have a team with the different skill set on  In-house to deliver 100% Satisfaction to the client.
Key Responsibilities:
➢ Build data models and develop complex machine learning algorithms to draw conclusive information.
➢ Ensure that the derived information is well researched, accurate, easy to understand and unbiased.
➢ Solid understanding of data/analytics algorithms and data structures in specific, and software engineering concepts in general.
➢ Understanding of cloud-based Machine Learning platforms.
Can work on::
Tools: R Programming, R Shiny, Python, Azure ML, SQL, Power BI, Advanced Excel.
Skills: Predictive Modelling, Machine Learning, NLP,  AI,  Cloud Computing.
Clients willing to have long-term project relationship are most welcome. My goal is to provide quality, efficient, accurate and cost-effective business solutions to a great range of clientele.
Show More
Skills
Data & Analytics
Programming Language
Database
Web Development
Others
Portfolio Projects
Role
Machine Learning Engineer
Description
The key objective is to build an Automated Machine Learning platform to bring the benefits of Artificial Intelligence and Machine Learning accessible to everyone. Empower business and individuals to develop their own ML solutions without the hassle of knowing complex algorithms.
o Understanding of complex models and algorithms which needs to be regulated for optimal performance.
o Providing an easy and concise way to develop own AI and ML solutions.
o Cloud based Python AutoML SDK can be integrated with leading standard AutoML providers in the Industry, currently supporting Azure, Google, H20.ai AutoMLs.
o Writing Python code with Flask Rest API for each steps of the app for production.
Show More
Show Less
Company
Stock Trading - Intelligent financial tool
Description
The key objective was to develop an intelligent Financial Prediction Model for extracting investor behavior in the USA stock market, so as to increase the availability of decision support data and hence increase investor satisfaction. The model was built based on quarterly data and deals with stock portfolio analysis of the institutional investors.
o Individually evaluate the relationship with an investor and a stock for Owner & Non-Owner models
o Use Azure data mining model and statistical technique (Algorithm)
o Handle "imbalance classification of data using Python-scripts" in MS Azure ML Studio
o Accuracy: Move accuracy from current ~54% to >65%
o Automation of scripts for data preparation using Python Script.
Show More
Show Less
Company
Donation Prediction and Data Visualizations for NonProfits
Description
Purpose and requirements:
• Create a high quality and reusable nonprofit digital transformation showcase demo that cover all three clouds (Azure, Office 365 and Dynamics) based on real nonprofit impact stories.
• Align the demo to the nonprofit Digital transformation pillar scenarios to showcase Office 365 productivity and collaboration, Dynamics 365, Azure, Power BI, chat bots (AI) etc.
• The demo will be based on real world nonprofit scenarios. In some cases (e.g. Dynamics and AI) we will create the demo based on the scenarios in progress.
Responsibilities:
• Committed to delivering technology solutions that are accessible and affordable for nonprofits everywhere.
• Donations and discounts are available for cloud solutions including Power BI, SharePoint, Azure, and more.
• To develop a Power BI based Analytics demo Application focused on donation data with interactive and drill down reporting.
• Medical Teams International takes advantage of Microsoft technology and the power of digital transformation to save lives.
Environment: Microsoft Power Apps, Microsoft SharePoint Cloud, Microsoft Flow, Microsoft Power BI, Microsoft Azure Cloud.
Show More
Show Less