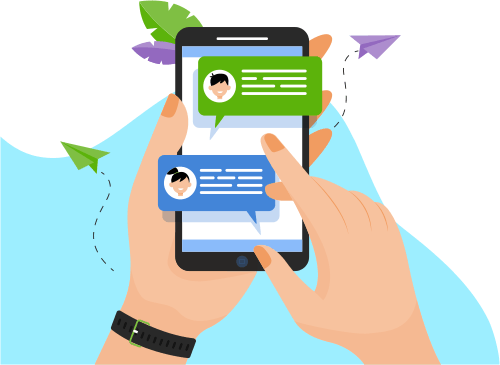 Now you can Instantly Chat with Mayowa!
About Me
I am a Software Engineer with over 3 years of experience working in E-commerce, FinTech, and Blockchain industries. I have experience using the following technologies:
Programming Languages: Node.js, Java...nce using the following technologies:
Programming Languages: Node.js, JavaScript, Java, Python and Solidity.
Back End Tools:  Express, Spring, RESTfull APIs with HATEOS, SOA and Microservices, Docker and Kubernetes, Maven for CI/CD, Jest and JUnit for TDD.
Data Stores: MySql, PostgreSQL, MongoDB, Redis. 
I worked in the e-commerce retail industry for over 2 years with the biggest e-commerce retail platform (https://jumia.com.ng/) where I worked remotely with the tools and automation team, building tools that automate order validation, affiliate management, invoicing and payment processes. My target was to ensure that my non-technical/administrative teammates can focus on the costumers and increase revenue by providing them with tools which made their work faster. I achieved this target by building 2 Order Validation Services (Jumia Food and Jumia Mall), 1 Payment Portal web application to manage and automate the payment process of platform affiliates, and 1 Affiliate Portal web application which enables both users and platform affiliates to manage their platform activities. These tools increased the productivity of my teammate by 70%, enabling them to focus on managing customers expectations, and revenues generated from my team increased by 40%.
In the Blockchain and Fintech Space, I have worked with a top Fintech company (https://www.interswitchgroup.com/) and a cryptocurrency exchange startup (https://buycoins.africa/). I worked in the capacity of a researcher and a Software Engineer in both firms. As a researcher, I research, design and develop innovative ways in which Blockchain technology can be applied to Digital Payments. As a Software Engineer, I was responsible for building applications that use Blockchain Technologies to power digital payments. While working in this space, I have built 3 blockchain-powered applications - Pan African Payment Ledger, Ethereum Bridge, and a Stable Coin called NGNT (https://ngnt.org/). 
I am very passionate about computing in general. My interests include distributed systems, data engineering, artificial intelligence, etc. Currently, I am particularly interested in working with distributed systems and building highly scalable applications powered by data.
Show More
Skills
Web Development
Programming Language
Database
Development Tools
Software Testing
Operating System
Others