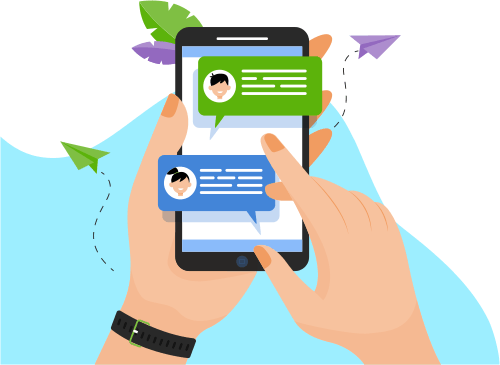 Now you can Instantly Chat with Murali!
About Me
Having 7+ years of Technical experience in Analysis, Design, Development, Testing and Implementation of Client Server Application and Data warehousing ETL (Extract, Transform and Load) in Informatica Power Center 10.1/9.6/...and Data warehousing ETL (Extract, Transform and Load) in Informatica Power Center 10.1/9.6/8.6.0.
Experience in creating Design,Development,Test Strategy, Test Plan, Test Cases, Test Scripts, Test Matrix and Test Summary Reports for Manual and Automation testing based on the User Requirement Document and System Requirement documents.
Extensively worked on Data extraction, transformation, loading with Oracle using Informatica.
Having good exposure in developing SQL Queries.
Developed mappings for loading data from source tables to staging tables and then to target tables using transformations like Source Qualifier, Expression, Filter, Aggregator, lookup, Update Strategy, Sequence Generator, Router and Joiner transformations.
Worked on mapping re-usability using Mapping Parameters and Mapping Variables.
Having Good Understanding of Dimensional Modeling like Star Schema and Snow Flake Schemas.
Hands on experience with different phases of software Test Life Cycle (STLC), and Defect Live Cycle Management, ETL Functional Testing, system Testing, Database Testing and System Integration Testing.
Worked on heterogeneous sources and targets like Sybase, Teradata, SQL server and flat files.
On successful SIT and UAT, deploy the project to the PRODUCTION environment.
Extensively used Teradata, SQL Assistant, WinSQL, worked on SQL for enhancing the performance of the conversion mapping.
Experience in Python, Docker, Elastic Search (ES service) and AWS S3.
Show More
Skills
Development Tools
Programming Language
Database
Operating System
Web Development
Others
Portfolio Projects
Description
A automate system and scalable system is required to support the manufacturing from end to end for all locations, this will help the media device manufacturing to achieve group synergy to implement single system in order to achieve operational efficiency.
Show More
Show Less
Description
Building new processes to load UTS. The main objective of the new Unit Trust System is to provide straight through passing capabilities for UT fulfillment between front end, backend and Fund Houses. It will improve operating efficiency, optimize use of resources and eliminate the functional gaps prevalent in the current Singapore UTS operating model and current Malaysia AS400 UT System by providing the functions not presently supported.
Show More
Show Less
Description
XC3: Building new processes to load HPS, DW Feeds into Wellmark EDW STG layer. The Wellmark EDW consists of several layers like Staging Layer (STG), Common Record Format Layer (CRF), Atomic Data Layer (ATM), Presentation and Performance Layer (PRF). The sources consist of FEP files (Flat Files). These FEP files are staged into a single staging level in Teradata called STG_LR (Stage Load Ready). ETL of the data from Staging Layer to CRF, ATM and PRF level are done. Applied CDC (Change Data Capture) while loading the data from CRF to ATM layer. Applied the principle of Incremental loading for capturing the delta data. ABC (Audit Balance and Control) is used to control the overall process.
Show More
Show Less