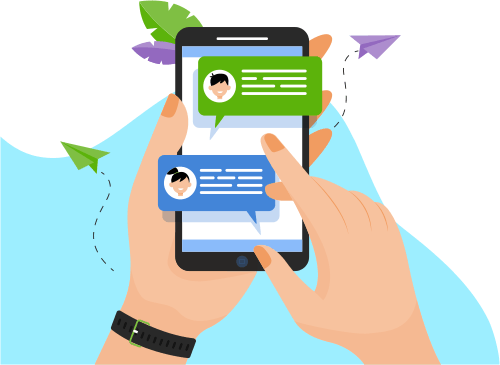 Now you can Instantly Chat with Samir!
About Me
Total IT Experience :  16 years approx.
Primary Skills.
§  Implementation and production support  approx 9 years on Retail Banking domain.
§  Also wo...on and production support  approx 9 years on Retail Banking domain.
§  Also worked as a Oracle PL SQL Developer on Banking and ERP domain for 6 Years.
§  Oracle Forms 10g/11g and Reports 10g/11g  for 2.5 years.
§  Freelancer / Self employed Oracle Faculty for about  3.5 years.
§  Oracle database Architecture, Physical and logical database design etc.
§  I have good hands on experience on writing business logic  using Oracle PL SQL and advance PL /SQL features. ( ie  functions, procedures, view, cursors, packages, Collections, application and database triggers, Materialized view , Table Function, Pipelined Table Function, Bulk collect ,Web util, Excel file data load /off load, Db link, Text_IO Package, UTL_File Package, Sql* Loader etc. ).
§   Having exposure to performance tuning features like Explain Plan, Tkprof, Sql Trace, AWR Reports, Statspack Reports, Automatic SQL Tuning, SQL tuning sets (STS),SQL Tuning Advisor, Automatic Database Diagnostic Monitor (ADDM), Sql  Plan management (Plan Baseline), Hints , parallelism   etc.
§  I have good functional knowledge of  various business verticals on Retail Banking like Saving bank, Current accounts, Advance accounts, General Ledger, Profit and Loss(P & L), Loan accounts, Clearing, Deposits, Reconciliations, lockers, Outward / Inward cheques , Remittances, ALM etc. I have done manual unit testing of various modules whenever required.
Secondary Skills :
§  Good understanding of Oracle DBA 10g/11g/12c. Installation Database, clients/server , Data pump, Backups, Recovery Manager (Rman), Data Base Cloning, Data Guard, Grid Infrastructure Installation, ASM Features, Log Shipping, Log Mining  etc.
§  Linux / Unix Basic commands, shell scripting, Unix / Linux O/S  and Oracle DB  Installations etc.
§  Good working knowledge of Informatica Power Center 8.6( ETL Process)  Mappings, Various Transformation, Session and Workflows etc.
Show More
Skills
Database
Development Tools
Web Development
Operating System
Others
Software Engineering