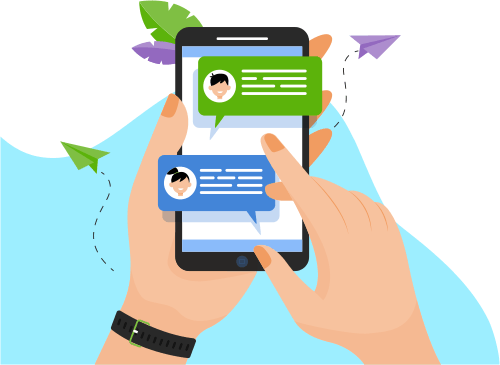 Now you can Instantly Chat with Kapoor!
About Me
· Over 16+ years of experience in the field of software development and implementation out of which 9 years are in ERP.
· An innovative, dynamic and highly energetic business process and ERP specialist and consultant with a proven abilit...dynamic and highly energetic business process and ERP specialist and consultant with a proven ability to identify and capitalize on business opportunities in Internet Service Provider, Transportation and Manufacturing industries.
· Highly experienced in analysis, design, development, Configuration, testing, documentation, maintenance, training, implementation of ERP applications (in-house ERP, ESS EBIZFRAME & YONYOU U9 ERP)
· Excellent knowledge and experience of implementing major business modules in ERP application. (Finance / Design & Build, manufacturing with Bill of Quantity (BOQ) and BOM concepts / SCM and inventory Management / Sales &Distribution /Warehouse Management / Service / Rental Equipments, Timesheet & Human Resources modules)
· Expert for bridging the gap between business strategy and information technology
· Excellent working experience on Business Solution Mapping in ERP application.
· Well experience in change management.
· Highly expert for identifying business processes capability gaps and proposing solutions to resolve the critical issues that impact process performance.
· Good in interacting with department heads to plan, design, implement and support technology system implementation and changes in line with all corporate objectives.
· Expert in implementing Business Process. BSM-(Business Solution Mapping), collecting Test Cases for creating the business process.  Clear understanding business requirements and translating those to an optimal solution.
· Expert to translate high level business requirements into functional specifications for the organization.
· Expert in Oracle 11g & SQL Server database Management (Data Backup and disaster recovery procedures).
· Experienced in using data management tool (Toad), and also having good experienced for managing database tables, stored procedures, views, Indexes, Triggers, Rules, Defaults, user defined data types and functions.
· Has done a complete Life Cycle (SDLC) in Software Development. Excellent Programming skills
· Expert for giving training on ERP applications.
· Expert in Data migration and Data extraction.
· Knowledge of ETL cycle including data analysis, database design, data mapping and conversion and data load.
SKILLS SET
Technical
Software:                                              Microsoft Office Suite – Office, Power-point
ERP:                                                        Yonyou U9 5.0. ESS EBIZFRAME
Database:                                              Oracle 10/11g, SQL Server 2012/2014/2016, mysql
Front End Engine:                                Visual Basic 6.0, VB.NET, ADO 6.0, ADO.NET, ASP.NET, C#, PHP
.NET Framework:                                 2.0/3.5/4.0/4.5/4.6
Operation System:                              Windows 95/98/2000/NT/XP/7.0/8.1/10.0/2008/2012 & UNIX/LINUX
Project Management Tools:              Microsoft Project, Visio
Reporting Engine:                                Crystal Reports 8.5, XI
Billing Software:                                   Smart OMS, CRESTEL
Show More
Skills
Web Development
Data & Analytics
Programming Language
Database
Software Engineering
Others