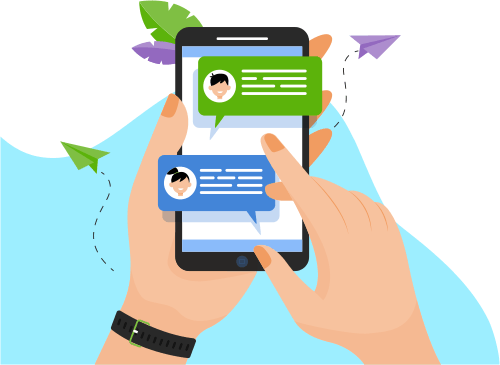 Now you can Instantly Chat with Nitin!
About Me
✅ TOP 5% RATED and EXPERT Full Stack Developer on StackOverflow.com, specializing in .NET, C#, SQL, Angular & ASP.NET Web Development (DevOps Engineer).
I have worked with more than 24+ "High Profile Clients/Organizations" in my Career, ...ineer).
I have worked with more than 24+ "High Profile Clients/Organizations" in my Career, including the following to illustrate some of them:
✅ TCS (~23 billion Estimated Revenue per Year)
✅ Ebay (Fortune 500 Company)
✅ Bank Of America (Fortune 500 Company)
✅ Abbott Laboratories (~31 Billion Estimated Revenue per Year)
Featured as the Top 5?veloper ranking in web development Category on StackOverflow, which has over 13,803,508 Developers (Refer to Portfolio Section of my Profile for Details).
Extensive Experience as a Full Stack .NET developer, having 10+ years of experience in web apps developement.
"WHY CHOOSE ME OVER OTHER DEVELOPERS?"
✅ Client Reviews: I focus on providing VALUE to all of my Clients and Earning their TRUST. The Client Reviews and Feedback on my Profile are immensely important to me and the value that I provide.
✅ Over-Delivering: This is core to my work as a Freelancer. My focus is on GIVING more than what I expect to RECEIVE. I take pride in leaving all of my Clients saying "WOW"
✅ Responsiveness: Being extremely responsive and keeping all lines of communication readily open with my Clients.
✅ Resilience: Reach out to any of my Current of Former Clients and ask them about my Resilience. Any issue that my Clients face, I attack them and find a SOLUTION.
✅ Kindness: One of the biggest aspects of my life that I implement in every facet of my life. Treating everyone with respect, understanding all situations, and genuinely wanting to IMPROVE my Client's situations.
The "Client Review" below which you will find in my reviews section and numerous others like it, describes the quality of work and value that you can expect from working with me:
"Nitin is a very experienced engineer and a subject matter expert. He completed the task quickly and helped us work through some minor changes. His code has high quality and was easy to understand. Will be working with him again."
Show More
Skills
Web Development
Others
Programming Language
Database
E-Commerce
Development Tools
Software Testing
Software Engineering
Operating System