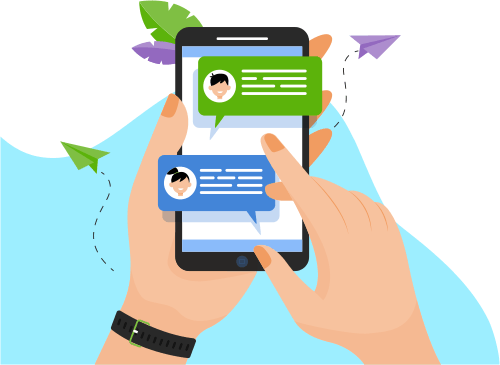 Now you can Instantly Chat with Fayaz!
About Me
Outstanding IT professional with 18 plus years of experience coupled with strong technical skills in C, Pro*C, Sql, Unix shell scripting , Unix and Linux. Expertise in Telecom, Electric and Retail Domain.
Designing Solution Blue

...

Designing Solution Blue Prints (SBL) for complex customer requirements and projects with a track record of reliability, scalability and durability.
Proficient problem-solver who envisions business and technical perspectives of different situations and develop workable solutions.
Motivated achiever who applies technology to business needs, provides added value, and creates project deliverables in a timely manner.
Possessed with excellent professional as well as interpersonal skills and adaptable attitude to the changing needs of the organization.
Capable of working independently or as a part of a team and handling tight situations efficiently.
Strong in the complete Software Development Life Cycle (SDLC) including requirements definition, design, Development, testing and implementation.
Experience in Designing and developing software simulators for machines and devices using C.
Strong Knowledge on TCP/IP programming using C. Development of client and server applications on Linux systems to transfer data using TCP/IP protocol.
Knowledge on UDP protocol programming using C. Development of client applications on Linux systems to receive and process data from machine using UDP protocols.
Strong Knowledge on Soap, Rest calls (curl) with XML and JSON using C.
Design and Development of applications to interact with various third party software / Devices.
Experience in integrating with third party software tools and libraries.
Extensive experience in developing backend components with Oracle using Pro*C.
Migration of 32 bit systems to 64 bit systems.
Strong analytical capabilities, problem solving and creativity.
A vast experience in application Support, maintenance, Problem management and enhancements.
Post Production support and knowledge transfer to users and team.
Very Effective liaison with customer and external stake holders.
Very well recognized for producing robust solutions within deadlines and very well versed in the managing the Systems Development Life-cycle both individually and in team projects.
Extensive knowledge of Retail store domain.
Working experience in Waterfall and scrum.
Show More
Skills
Programming Language
Database
Operating System
Others