Neeraj K.
Expert in Java, Spring Boot, Spring Security, Hibernate, JPA, Oracle, PLSQL, AngularJs, GIT, JIRA

Chennai , India
Expert in Java, Spring Boot, Spring Security, Hibernate, JPA, Oracle, PLSQL, AngularJs, GIT, JIRA
8 Years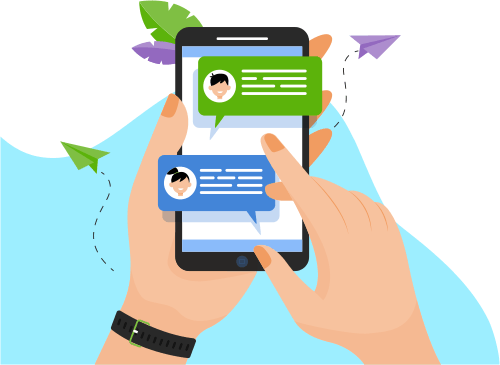 Now you can Instantly Chat with Neeraj!
About Me
Summary
8+ years of experience in IT industry particularly in web applications design and development using Java, J2EE based technologies, JSF 2.0, AngularJS 1.5, Micro services and Spring MVC, Spring Boot, Pivotal Cloud Foundry, Re

...

Working with BA Continuum India Private Limited as Senior Analyst in Chennai, India.
Good Experience in Scrum Agile methodology and Waterfall model along with experience in Test Driven Development and Software craftsmanship (Clean Code).
Good knowledge of middle tier, database and application server.
Strong problem solving & technical skills coupled with confident decision making for enabling effective solutions leading to high customer satisfaction as well as low operational costs.
Self-motivated, Excellent Analytical, Communication & Interpersonal skills and a Vibrant Team Member.
Roles and Responsibilities
• Requirement understanding, estimation, reviewing in Scrum methodology.
• Develops automated unit tests with working software, to confirm software functionality conformance to functional and non-functional requirements.
• Develops automated functional tests to confirm user story acceptance and to detect regression defects.
• Performs exploratory testing to confirm application execution and to identify software deficiencies not covered by automated testing.
• Reviews continuous integration build status and fixes build failures.
• Improves continuous integration tooling by automating manual processes within the delivery pipeline and improving quality gates based on past learnings.
• Reviews ongoing production software operations and troubleshoots production issues.
• Implements tooling that monitors application performance metrics and automatically notifies team when a failure occurs in production.
• Active participant in all team agile ceremonies:
     Backlog Refinement/Iteration Planning
     Stand-up
     Iteration Closure
     Iteration Retrospective
• Actively manages the long-term delivery roadmap of the software product.
• Screens candidates for placement onto product management team.
• Guides and coaches other software engineers on product teams.
• Organizes team learning events.
• Provides input to product governance communications.
Show More
Skills
Programming Language
Web Development
Development Tools
Software Testing
Database
Others
Operating System
Software Engineering
Graphic Design