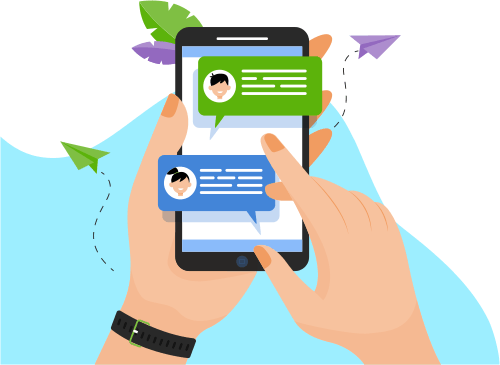 Now you can Instantly Chat with Anza!
About Me
Being an engineer by qualification, I have always had an ambition to use my technical knowledge and problem-solving skills as a steppingstone towards a decision-making role. I am incredibly passionate about Machine Learning and Big Data Analytics....ds a decision-making role. I am incredibly passionate about Machine Learning and Big Data Analytics. Over the past years I have dedicated a considerable amount of time in developing my skills within python and data analytics. The motivation to work in this field comes from the uniqueness of this field. There are no set of instructions for how to succeed in a project, the only thing that will make you succeed is how much curious one is to understand the problem and the requirements to achieve it. The excitement and adrenaline to find something new on every iteration is what makes me up late night and get me out of bed early. Working with python and mathematical analysis is a part of my everyday life. Whether it is developing prototypes for my employer, doing hobby projects or competing on Kaggle.
I have a diverse working experience in multiple industries as a data analyst/ data scientist. I have developed prototypes involving statistical and mathematical modelling, knowledge representation using graph databases, anomaly detection in financial transactions, churn analysis, recommendation system using machine learning, data modelling for ETL process, time series analysis on crypto currency trading and development of trading algorithms using statistical modelling and machine learning. I am currently working in bioinformatics at United Nations at the plant breeding and genetics laboratory, here my task is to develop tools and workflows for the analysis of DNA Sequence. My previous experience has given me an opportunity to work in multicultural environment in different countries like Pakistan, Finland, Norway, Hong Kong and Austria these opportunities have given me a chance to interact with people from different backgrounds which helps me to think out of the box and from different perspectives while solving a problem. Apart from during my experience I had the chance to work with both big organizations like United Nations and start-ups through which I got the exposure to the organizational procedures of large institutions and the fast-evolving environment within a start-up. The meaning of engineering is to be innovative and devise new strategies to take your team to the top. I believe my partiality for engineering stems from my irresistibility to solve problems and provide a solution wherever one is necessary.
Show More
Skills
Data & Analytics
Programming Language
Web Development
Development Tools
Database
Software Engineering
Others