Shrujan R.
SAP MDG Consultant with Experience in BRF+,Data Modelling and UI Modelling with SAP ABAP Background

Bengaluru , India
SAP MDG Consultant with Experience in BRF+,Data Modelling and UI Modelling with SAP ABAP Background
6 Years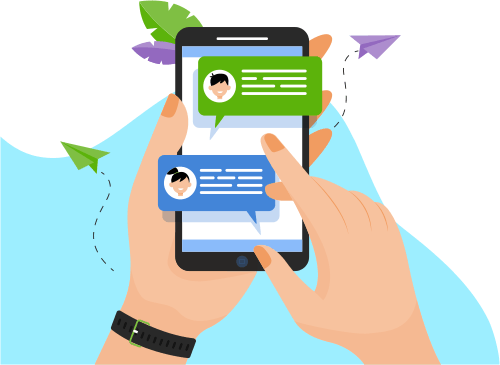 Now you can Instantly Chat with Shrujan!
About Me
SAP Certified Specialist, ABAP for SAP HANA 2.0, and Development Consultant.
5+ years of total IT/Software development experience in SAP.
3+ Year

...

3+ Years of experience in SAP ABAP including OOABAP,ABAP on HANA, Webdynrpo ABAP.
2+ Years of experience in SAP MDG.
SAP Technical skills include design, implementation and support for different SAP components like ERP, S/4 HANA, ABAP on HANA, MDG.
Worked on databases like SAP HANA, Oracle.
Work experience in RICEF concepts in ABAP
Work experience in classical and interactive ALV reports.
Work experience in BDC upload programs, BAPIs and LSMW.
Experience in smartforms and adobeforms.
Experience in Module pool programming and ALE/IDOCs.
Experience in proxies and RFCs.
Experience in Enhancements like BADIs, user exits and implicit enhancements.
Experience in Core data services and ABAP managed database procedures in ABAP on HANA.
Experience in Data Modeling and process modeling in MDG.
Experience in BADIs in MDG.
Experience in Data Replication in MDG
Experience in UI Modelling in MDG
Good experience in performance tuning in ABAP reports.
Experienced in handling work deliverables in multi-vendor collaborative environments.
Experienced in SAP ERP Analysis, ABAP Design, Development and Implementation.
Experience with all kinds of SAP standard native tools like Trace/New SAT etc.
Experienced in Conversion, Mapping & Migration of Legacy data using conversion programs.
Strong experience in SAP life-cycle implementation, Maintenance and support projects.
Experienced in creating and updating Technical Design Documentation, Review Functional requirements and provide technical effort estimation.
Troubleshoot Production incidents and resolve within the defined Service level timeframe.
Work with Functional team to understand business requirements and provide technical design.
Ability to interact with all levels of the user community and project team and able to handle multiple requests.
Highly self-motivated, goal-oriented individual who is committed to using and demonstrating strong analytical and problem-solving skills, with the ability to follow through on projects from inception to completion.
Excellent Interpersonal and Communication skills.
Show More
Skills
Programming Language
Others