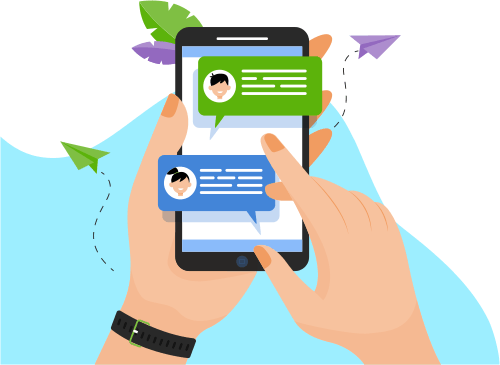 Now you can Instantly Chat with Oleksandr!
About Me
Technical  skills
Operating  systems:                             Windows,  Ubuntu.
Programming languages:                   Jav...ows,  Ubuntu.
Programming languages:                   JavaScript,  Java,  C++.
Java  platforms:                                  Java  SE  8,  Java  EE  7.
Build Systems:                                     Maven.
Web/App servers:                                Apache Tomcat,  WildFly.
Database management system:          PostgreSQL, MySQL, liquibase.
Unit  testing  frameworks:                  JUnit. 
Compilers and Development Tools:    WebStorm 2019.
Version  control  systems:                  Git,  Git-flow,  SVN.
Relevant  skills
Rage MP;
React  JS;
React  Router;
Redux;
Node.js;
Vue.js;
Bootstrap  4;
HTML  5,  CSS  3;
Material Design (material-ui.com);
Understanding  WebPack,  Babel.
Show More
Skills
Programming Language
Web Development
Development Tools
Database
Operating System
Networking & Security
Others
Portfolio Projects
Company
Java, JavaScript, Rage MP Developer
Description
Developing applications using Rage MP, Vue.js, JavaScript, ReactJS, Node.js, HTML 5, CSS 3, Spring, Java.
Cooperation  with  Companies:
· Fortis RP, remote (https://fortisrp.ru/, https://vk.com/fortisrp)
Rage  MP  application  development  (node.js, vue.js).
· SGS Universal, Kharkiv, Ukraine (https://ratingcasino.online/slots/sgsuniversal/)
Creating scripts for PostgreSQL database migration (create and alter databases) using liquibase for Azartmania game site and other projects;
Creating profiles for database migration realization, using bean
 of  type  liquibase.integration.spring.SpringLiquibase.
· MeralDev  Company, Kharkiv, Ukraine  (https://meraldev.com/)
Spring  Boot,  Spring  MVC  applications development;
Front-end  development  (administrative  panel).
· Mobidev Company, Kharkiv, Ukraine  (https://mobidev.biz/)
Spring Boot CRUD  application  development;
Rework  Java application in terms of sending e-mails: from JavaMail API to Gmail API.
OS:  Mac OS,  Ubuntu, Windows 10.
Software and libraries: WebStorm 2019,  IntelliJ IDEA 2017, 2018, 2019.
Show More
Show Less