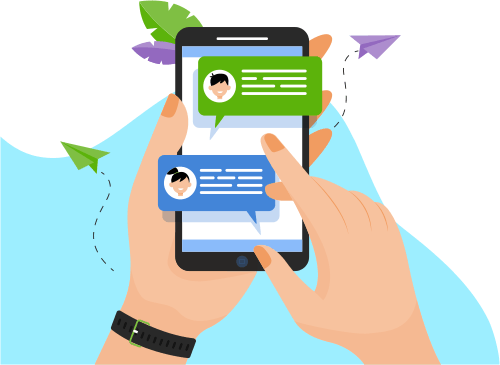 Now you can Instantly Chat with Chris!
About Me
⭐ HTML, HTML5, CSS, CSS3, JavaScript, TypeScript, jQuery, Bootstrap 3+, ES5, ES6
⭐ React.js, React Hooks, Redux, Gatsby, GraphQL, Angular 2+, Angular Materials, NgRx, Vue.js, Vuex, Vuetify, Backbone.js, Express.js, Knockout.js, Material UI...+, Angular Materials, NgRx, Vue.js, Vuex, Vuetify, Backbone.js, Express.js, Knockout.js, Material UI
⭐ D3.js, Canvas, SVG, Highcharts, Chart.js, Amcharts, Leaflet.js, MapboxGL, Three.js, WebGL
⭐ React Native, Expo, Ionic 2+, Cordova, Flutter, Kotlin, Swift
⭐ Node.js, Ruby on Rails, Python, Django, Java, Spring, PHP, Laravel, ASP.NET, C#
⭐ MongoDB, PostgreSQL, MySQL/MariaDB, MSSQL, DynamoDB, RDS
⭐ Shopify, WordPress, Magento, Woocommerce
⭐ Facebook API, Google APIs, Google Maps API, Twilio API, Mailgun API, Mailchimp, SendGrid API
⭐ Git, Github, Bitbucket, Gitlab
⭐ Firebase(Authentication, Real time Database, Firestore, Hosting, Functions, Analytics), AWS(S3, Lambda, EC2, EBS, SES), Heroku, Circle CI, Docker
⭐ Jira, Trello, Asana, Basecamp
Show More
Skills
Web Development
Programming Language
Development Tools
Software Testing
Database
Graphic Design
Mobile Apps
Others
Networking & Security
Software Engineering
Operating System
Portfolio Projects
Company
Card Issuring Platform
Description
Implement core-features like create card, requests, transactions, receipts
Implement mobile responsiveness
Refactor the legacy codebase
Write unittest
Fix the issues based on customer's report
Show More
Show Less
Company
Delivery Application
Role
Full-Stack Developer
Description
Built the backend using Node.js, Nest.js, TypeORM.
Built the web application using React, Apollo-GraphQL, Styled Components, Material-UI.
Built the mobile app using React Native, Apollo-GraphQL.
Deploy the backend, web app to AWS, mobile app to Testflight.
Show More
Show Less
Description
Refactored and upgraded an existing front-end app based on React, Redux, and Gatsby.js.
Upgraded the UI Layout and Components using Material UI, Styled Components.
Implemented file-upload feature via Local, GoogleDrive, DropBox, OneDrive.
Helped and mentored junior developers.
Show More
Show Less