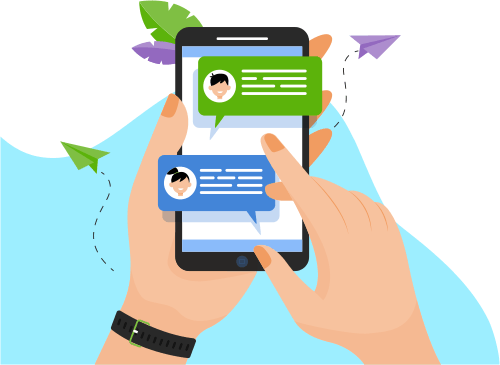 Now you can Instantly Chat with Rajeshwar reddy!
About Me
Hi,
This is Rajeshwar.
I'm currently working as a full-stack Javascript developer. I have developed a good level of skills in JS Frameworks through my experience. My Interest in software engineering started when I realized the ...S Frameworks through my experience. My Interest in software engineering started when I realized the scope of problems that Technology can solve. At work, I constantly try to derive happiness by solving complex problems or developing solutions that can create a positive impact on a large number of users. I'm self-motivated and I strongly believe in continuous improvement, be it on a personal or professional front. In my spare time, I love solving sudoku puzzles, watching mythological series, spending time with my family at our farm, and trying varieties of street food available in my vicinity.
I'm well versed in Javascript and Typescript. With Javascript, I have around 3.5+ Years of experience and with Typescript, it's almost 2+ years.
I have a piece of very good knowledge on the internals of Javascript, NodeJS, ReactJS, ExpressJS, GraphQL, MongoDB, and MSSQL at the database part. I'm highly in a comfort zone with Cloud technologies like Azure (Devops, AAD, CI/CD, Functions, App Service), Github, Heroku, and recently started AWS on my interest to learn Lambda functions.
That's it from me for now and would love to discuss more about my projects and roles on a call.
Looking forward to working with a firm that aims at making things better for the community. 
Profile Attached (PDF and Signature)
Regards,
Rajeshwar Reddy Kadari,
Contact: +91 91333 61912,
Profile: https://bit.ly/rajeshwar1021
Show More
Skills
Web Development
Others
Development Tools
Database
Programming Language
Operating System
Mobile Apps
Graphic Design
Software Engineering
Portfolio Projects
Role
Full-Stack Developer