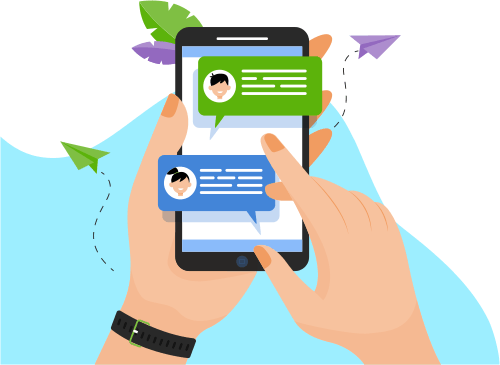 Now you can Instantly Chat with Ravi!
About Me
I am graduate with B.Tech(CSE). I have 6+ years of experience as a java developer. I have expertise  in both back-end and front-end technology. For back-end i created REstful web-service using spring boot and for the front-end i worked on angula...or back-end i created REstful web-service using spring boot and for the front-end i worked on angular and JSP/Servlet.
I have expertise to create desktop application using JavaFX.

Please take look on below link  for my recent project on that currently i am working on.
Google Play Store URL
https://play.google.com/store/apps/details?id=sa.med.imc.myimc&hl=en_GB
Apple Store URL
https://apps.apple.com/in/app/my-imc/id1491751418
Below is my expertise are:
Core Java
JSP Servlet
Spring MVC
Hibernate
Spring Boot
JavaFx
HTML5
CSS3
JavaScript
JQuery
Database:
MySql
PostGress
Oracle
Show More
Skills
Web Development
Others
Database
Graphic Design
Software Engineering
Software Testing
Portfolio Projects
Description
International Medical Centre (IMC) is designed to serve patients by giving them a full overview of their health situation. This application builds into two language English and Arabic.
The MY IMC App is for multi-disciplinary hospital that features speciality centres providing a wide range of comprehensive treatment options for different health problems
MY IMC App provide easy way to book  appointment.  
MY IMC provide two type of appointment In-Person and Telemed. In the In-person appointment user need to visit hospital and in Telemed appointment user will be connect using video conferencing
User will be notified one hour prior to his appointment's time with doctor name and appointment date/time. User also will get SMS for appointment ID and appointment's date/time User can also add the guardian in his account. So the guardian can see his dependent reports do appointments and payment.
MY IMC App has facility to make payment after book appointment. There are two way to make payment one is PAY Only  and second is PAY And Check-In. Pay only is enable before 24 hour form appointment time and PAY And CHECK-IN will be enable before 60 minutes from appointment time. User can CHECK-IN only within the configured range of hospital.
Show More
Show Less
Description
Game Ogre will help to find local players for your favourite game, explore and discover new games to play, and connect with other passionate gamers in your local community. These are games you play in person against other real people at your local comic shop, coffee shop, or kitchen table. Game Ogre helps you fill those last few seats around your gaming table to complete your party.
Our database has over 20,000. See what games are popular in your area. Check out games that are similar to your favourites that you might also enjoy. See what your friends are into.
 
Features:
Create a public game event and let others request to join.
Chat with other players
Got a game you like?
Add it to your favourites list and be notified when others want to play nearby.
Vote to other player.
Show More
Show Less
Description
BConn  is web based application that shows the shipments and allows the user to assign carrier to particular shipments. This project have two application one is PostPostBidShip(PBS) and BConn both application communicate with each other through soap API.  BConn sends shipments data in the form of XML to PBS then PBS generates a load id for the shipments
Show More
Show Less