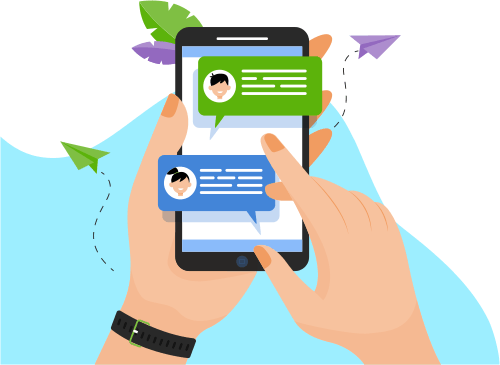 Now you can Instantly Chat with Bhagavanreddy!
About Me
1). Have extensive experience in all the phases of Software Development Life Cycle (SDLC) including Requirements Gathering, Analysis, Design, Development, Testing and Deployment. Experience in Agile development methodologies.
2). Strong experi...opment, Testing and Deployment. Experience in Agile development methodologies.
2). Strong experience with Mule ESB (4.x ,3.9.x), Mule API, Mule Anypoint Studio, and RAML. 
3). Proficient in Mule Soft AnyPoint API platform on designing and implementing Mule APIs. Strong working knowledge on API Gateway.
4). Experience on creating Flows, Sub Flows, Exception strategy, DataWeave transformation, DataMapper and other activities.
5). Solid Knowledge in Java/J2EE technologies. Well experienced in MVC architecture. 
6). Knowledge on RDBMS like Oracle, MySQL.
7). Experience with different version control/tracking systems like GIT, Perforce & SVN.
8). Experience in using different IDEs such as Anypoint Studio, Eclipse.
Show More
Skills
Web Development
Development Tools
Database
Networking & Security
Programming Language
Software Engineering
Others
Graphic Design
Portfolio Projects
Description
Hot-List is a common platform being built for all Out-Sourcing companies enhancing their employees
skill-search and employment exchange policies emphasizing the business growth.
● Develop technical design documents after developing each enhancement, report or integration.
● Involved in the development phase, develop business logic implementation.
● Stored data in MySQL for redundancy.
● Implemented the search criteria for all modules.
● Performed unit and functionality testing.
● Provided knowledge transfer to the support team and Interacting with them.
● Documenting all the steps to knowledge share in future.
Show More
Show Less
Description
eGSD is developing a project which is used to give the hotel customers an electronic menu based on the brand/hotels.
Our main aim is create a project which gives the complete information of the hotel menu, room available, local
attractions near the hotels. We used a parse database for this project which is used to build ios projects.
● Develop technical design documents after developing each enhancement, report or integration.
● Involved in the development phase, develop business logic implementation.
● Stored data in MySQL for redundancy.
● Implemented the search criteria for all modules.
● Designed JSP's as per the Requirement.
● Business rules client side validation using JavaScript.
● Performed unit and functionality testing.
● Provided knowledge transfer to the support team and Interacting with them
Show More
Show Less
Description
Docutil is a document management application that handles document generation, storage,movement of documents to repositories etc. all the services are exposed as Rest.
● Participate in requirements gathering sessions with application developers and functional users.
● Involve in API design sessions to decide various resources within each API, message schemas, message formats and authentication.
● Develop RAML documents using Anypoint API Platform. Provide mocking services to application developers. ● Implement the APIs using API-Kit Router in Anypoint Studio.
● Involved in Bug fixing and enhancements.
● Unit test the APIs. Support user testing.
● Use CI / CD tools like Jenkins, Maven and GitHub during the development and deployment.
● Used Splunk log aggregator to provide reports and dashboards using application log data and created the alerts when downstream down.
Show More
Show Less