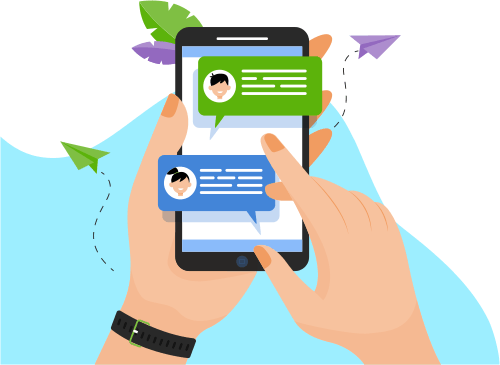 Now you can Instantly Chat with Nikunj!
About Me
How do you develop great software that your customers will love? I've had many projects in my career where I've been tasked to create software with this goal in mind. In every case it has come down to creativity and experience.

As...are with this goal in mind. In every case it has come down to creativity and experience.

As a developer I create things that no one else has ever created before. I use algorithms, patterns and engineering principles to craft and mold products into something that customers will love. At the same time I'm efficient and work quickly. I have to be creative to put all these pieces together.

Working Technology Laravel Framework, Codeigniter ,PHP, React Js,Vue Js,Angular JS, Slim Framework, Open cart CMS, Prestashop CMS, JavaScript, jQuery, jQuery UI, Bootstrap, SASS, LESS, Bootstrap.

Feel free to reach out and contact me.
Show More
Skills
Web Development
Programming Language
Database
Others
Portfolio Projects
Company
MobileDispatch - Laravel
Description
The World's Largest HHG Marketplace Finding Loads has never been easier DISPATCH ON DEMAND WITH CONFIDENCE.
Features :
Dispatching : Post or accept loads in real time. Pickup loads from customer or home or pickup loads from another company's warehouse.
Support Tickets : Create tickets for customers with issues regarding ETA, damaged goods, insurance claims, etc. This will ensure proper and expedited resolution, and prevent complaints on consumer sites such as help, BBB, etc. that can potentially tarnish your company's reputation.
Attachments : Upload all BOL and weight tickets and contracts showing customer satisfaction to each completed load.
Real Time Chat : Message users and receive prompt replies to any of your questions or concerns.
Quick Response : Shippers and Carriers can control and coordinate the pickup and delivery of all goods.
Rating System : Rate Carriers and shippers who provide professionalism, and deliver goods to you and your customer.
Show More
Show Less