Niza V.
Full Stack Web Developer with interests in JavaScript, React, Flask, Python, and SQL.

Fort Lauderdale , United States
Full Stack Web Developer with interests in JavaScript, React, Flask, Python, and SQL.
1 Year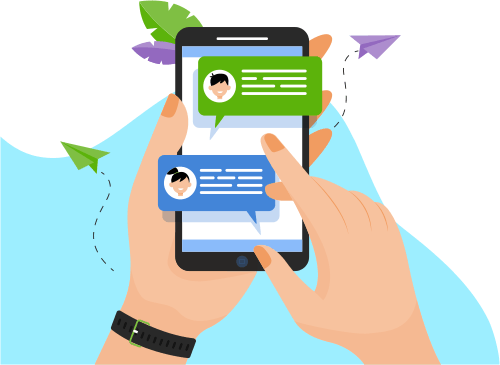 Now you can Instantly Chat with Niza!
About Me
Over the course of my work experience, I have developed a skill set including extensive experience with JavaScript, React.js, Python, MySQL, Bootstrap, Git, Node.js, and numerous other technologies. Commonly known as an analytic and detail-oriente...rap, Git, Node.js, and numerous other technologies. Commonly known as an analytic and detail-oriented professional demonstrating a vigorous work ethic. Overall, my drive is to consistently demonstrate critical thinking, analytical and problem-solving abilities in every aspect of my role.
Following the review of my resume, I hope you find myself to be a competitive and competent candidate. Don't hesitate to check out my Github and Linkedin for more information. Looking forward to exhibiting and elaborating on my skills and happy to answer any questions you may have.
Show More
Skills
Web Development
Programming Language
Database
Others
Portfolio Projects
Role
Full-Stack Developer
Description
A full-stack interactive web application capable of enabling mobile food vendors to boost revenue with online ordering and pick-up. It incorporates an active location, menu customization by category, order organization, and feasible asynchronous communication features. It is built to enhance food ordering with convenience and also in the midst of health concerns today.
React.JS, Flux, Python, Agile/Scrum, REST API, Bootstrap, and SCSS
Show More
Show Less
Company
Contact Management Application
Role
Full-Stack Developer
Description
A full-stack interactive contact list with CRM integration. It enables you to implement CRUD for all contacts in a scalable database. The implementation was created efficiently using JSON, Fetch, and AJAX requests. Its CRM feature is targeted at users needing a system capable of tracking sales, marketing, or even customer service. While also custom-made for implementation in companies that need client information accessible and modifiable.
Show More
Show Less
Role
Full-Stack Developer
Description
A user-facing and extendable front-end application displaying Star Wars information. It is equipped with an intuitive favorites list feature to save information. The application is sourced to a hands-on API with information on films, wiki articles, and the official Star Wars website for any fandom-related information.
Show More
Show Less