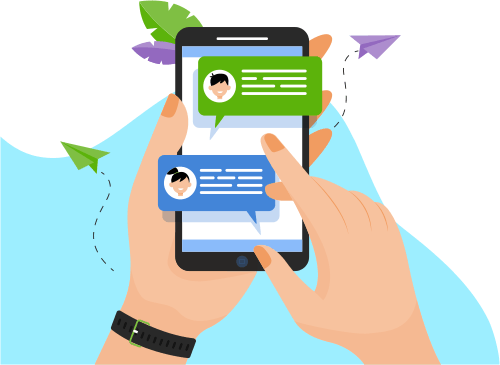 Now you can Instantly Chat with Ivan!
About Me
Hello I'm Ivan, a Full-Stack React/Node developer with 3+ years doing web development and with over 6 years of experience in programming in general. I have a passion for building interactive, responsive and user friendly websites. My most rece...eral. I have a passion for building interactive, responsive and user friendly websites. My most recent work has been done using Javascript based tools like React and Node.js and I specially love building custom web applications using Next.js.
There are many people with the ability to build and customize websites. But not everybody is able to reach deeper into the core needs of a project. What is the purpose of this particular website?
Your project is unique, and so should be the developing approach.
- What is the goal of this website?
- Who is this project aimed at?
- How can we make it more performant and user friendly?
These are some of the questions I like to ask and answer.
From there, we can start building the custom solution that you deserve.
HOW CAN I HELP YOU?
I have a bachelor's degree on Computer Systems Engineering. This formal education taught me to have a methodical approach to a problem: Collect the user requirements, build a solution, identify the issues and then evaluate through measurable inputs.
Again, while there are many people who can build or customize a website, I provide a more comprehensive approach to problem solving and solution building.
WHY SHOULD YOU HIRE ME?
1. For clear and effective communication as I'm a fluent English speaker.
2. Because I'm not just looking to complete the job, but to actually help you achieve the results you're looking for.
3. I have strong knowledge of front end development (HTML, CSS, Javascript, React), back end development (Node.js, Express, Java, Spring) as well as SQL and No-SQL databases.
4. Because hiring a hard working Mexican who actually gets the job done is a stereotype for a reason ;)

So, if you are looking for a solid full stack developer that will help you achieve the results you want, look no further.
Feel free to reach out with any questions you have.
Ivan Chavez,
Full Stack Developer
Show More
Skills
Programming Language
Web Development
Database
Others
Mobile Apps
Portfolio Projects
Role
Full-Stack Developer
Description
mypubgsquad.com is a webite that provides information regarding a player's statistics for the popular game Playerunknown's Battlegrounds.
What differentiates this site from others similar to it, is that it takes the data of a group's most recent matches and processes that information, returning their statistics and performance as a group rather than as individuals.

During the development of this website, I collaborated on building new features for an API wrapper of the official PUBG API.
Show More
Show Less
Description
I was in charge of building the front end of this website, making sure it was built according to a Figma design that was provided to me. The website is fully responsive and mobile ready.
Show More
Show Less