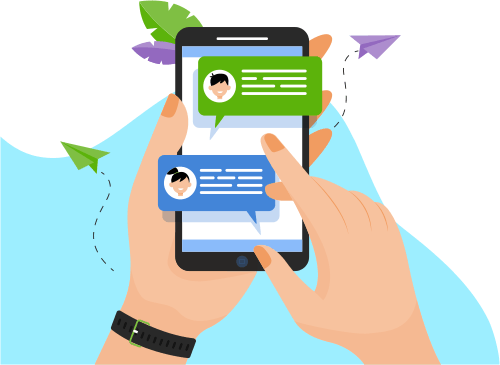 Now you can Instantly Chat with Lakshmi sravani!
Skills
Programming Language
Web Development
Database
Others
Portfolio Projects
Company
Vehicle GPS(Global Positioning System) and Online Monitoring Transport at GHMC, Hyderabad.
Description
Description  :    
Vehicle GPS is a system to manage the movement of solid waste pickup, movement of water tankers through this process.
To implement the  GPS/GPRS based Automatic Tracking System solution for real time vehicle monitoring and route tracking.
To control the time base physical presence of the vehicle. 
Certificate:
PGDCA certificate in October, 2014 at BDPS Computer Institute, Kothagudem.
Certified in Python programming at Kelly Technologies, Hyderabad.
Certified in Microsoft Azure fundamentals in October, 2020
 
Show More
Show Less
Company
Hospital Management System
Description
Software Requirements:
Python 3 : To run the project.
Django : To develop the websites in Python.
Pycharm : It is the IDE with the advanced debugger and support for web programming.
Features:
Services provided by the hospital.
Available Doctors for the services accordingly.
Book appointments.
Description:
User can check the website with what are the services provided by the hospital, then if they need a particular service like related to Cardiology, they can directly click on the service. 
Later, user can also check the availability of the doctors and the information of the doctor for a particular service selected.
To book an appointment, user has to enter their name, age, type of service, name of the doctor and the date, time they need.
Show More
Show Less
Description
Working in development, documentation, maintenance and support for claims related application.
Need to enhance and find the issue in logic that is not working as per the business need and impacting the end users.
Develop and test mainframe programs while documenting new interface developments for release maintenance.
Coordinate with On-shore and Near-shore counterparts to understand the requirement  and will arrange everyday Webex sessions accordingly.
Documenting the newly acquired application. This requires coordination with the company that previously managed the application and also our client SMEs for gaining more information. Also given the reverse KT's about the different applications.
Performed root cause analysis with application SMEs to identify the cause of issues in the Production.
Appreciated with 'On-spot awards' from TCS end and also 'Kudos mails' from client's end for the reports/issue fixes provided.
Loading the data to the tables as per the business need.
Perform break fixes and give incident resolutions while making the application stable.
Show More
Show Less