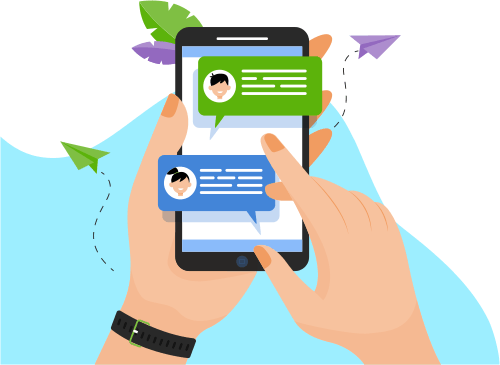 Now you can Instantly Chat with Priya!
About Me
I'm a software developer with over 2.5 years of experience. I've been working on a variety of projects, including CMS, CRM, Chatbot,single-page applications, and accessible web simulation tools.

Tech Stack : HTML(5), CSS(3), Sass,...page applications, and accessible web simulation tools.

Tech Stack : HTML(5), CSS(3), Sass, Bootstrap, JavaScript (ES6/ES5), React.js (v.16) ,Redux-Thunk, Node.js , Express.Js ,Graphql JSON , Sql Server (2017), Restful API.
Show More
Skills
Software Engineering
Web Development
Development Tools
Database
Mobile Apps
Graphic Design
Others
Portfolio Projects
Company
Resource Management System
Role
Full-Stack Developer
Description
Environment : React js, React hooks , JavaScript, axois & sql server Role type: Development & maintenance Description : ➢ Responsible for working on a range of projects. 1) Design & developed following Automated module for accounts payable a) Invoice's b) Statement of accounts c) Cash flow d) Ledger e) aging reports, etc which helps in day to day activities.
Show More
Show Less
Company
TSP (Voice Chat in different language)
Description
URL : https://koenig-tsp.netlify.app/ ➢ Environment : Build in React , Redux , axios, node.js ,express.js & sql server ➢ Role type: Development Description : ➢ Design & developed voice chat application so that sender and receiver enjoy smooth hustle free experience and cando chat efficiently. ➢ Providing subtitles in both languages. ➢ Providing audio options, teach you accent option and room facilities so that multiple participants can join single room
Show More
Show Less
Description
URL : http://homo.alakhyogis.com/ ➢ Environment : Build in asp.net MVC , c#, Sql server , jQuery , json , Entity framework ➢ Description : Creating ecommerce site for homeopathy medicine. Display all type of homeopathy products.
Show More
Show Less