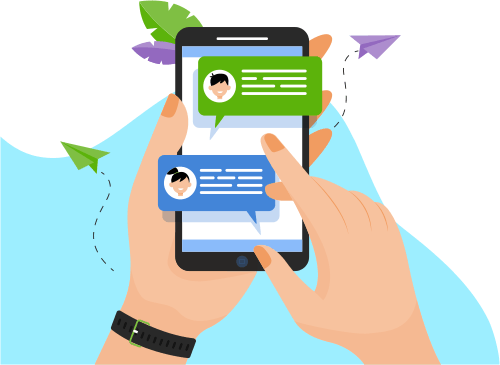 Now you can Instantly Chat with Himanshu!
About Me
Having 4+ years of experience in NodeJS, JavaScript, Java, REST API's, Microservices, HTML, CSS, JQuery, VueJS, Web based Applications, SQL/NoSQL, Version Controll System, Redis, Queues, and related Tools. Worked in Startups & small scale firms ..., Version Controll System, Redis, Queues, and related Tools. Worked in Startups & small scale firms as a core member having responsibility of delevring product requirement single handedly. As well worked in Agile development methodology and have experience of taking the requirements, gathering information and discussing the project details/scenarios with the client and implementing it as per gathered information with minimal errors/optmized code solution.
Show More
Skills
Web Development
E-Commerce
Development Tools
Others
Database
Operating System
Software Engineering
Programming Language
Graphic Design
Portfolio Projects
Description
-- Worked on social media platform, called GolBol. This project is focused on Indian social network, photo creation with frame, user profile, user feed and connection management and much more.
-- The project is composition of Decoupled APIs & divided in multiple Microservices. Development stack is NodeJS, HapiJs, JavaScript, MySQL, MongoDB, Redis, Queues etc. The system consist of 20+ microservices and more than 300 API's supported by multiple db, Cache, Queues, Services and most important it supports the user base of 10 million with 2 lakh DAU having 40 million posts.
-- Worked closely with founders to define the road map of the product, design & build new features based on matrix, feedback and analytics.
-- Build Rest API's with Joi validation. Impimentation of authentication and authorization to secure the users data. Intergration of sms/otp service, Image & Video processing library, nsfw engine to verify uploded images, s3 & ftp storages, notification services, Log and Health monitoring tools, Admin panel, In House DB, Cache Cluster, Games, optimized & fault tolerent storages cum services. Have written Migration & General purpose scripts.
-- Available as : GolBol App on Playstore
Show More
Show Less
Description
Worked as a backend developer on an educational domain project, called Edulastic. This project is focused on education, institutions and live assignments with a user base of US/UK students.
Show More
Show Less