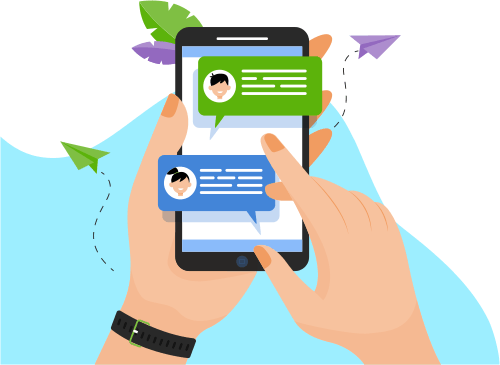 Now you can Instantly Chat with Sunil!
Portfolio Projects
Description
Communicating and maintaining regular follow-up with the candidates and status update on a regular basic.
Maintaining and building candidate database in application tracking system
Posting resumes and reviewing resumes and conduct interviews with the right candidate with the right position.
Posting resumes under job portals like Indeed, Moster, Career Builder, LinkedIn and other social media for recruitment.
Understand our clients and job requirements; be inquisitive, use internal and external resources to identify top talent efficiently and effectively
Having telephonic discussion with candidates and validating them technically and also from HR point of view.
Interview scheduling, follow-up and co-ordination with the client.
Working on various sourcing methods (e.g., Boolean search, social media recruiting etc.)
communications, track and follow up on requests, and identify those of Coordinate importance which require immediate attention.
Good understanding of the technical skillsets for various roles.
Developing effective strategies for evaluating and sourcing candidates.
Identifying and recruiting high-potential candidates whose skills, culture, motivation, and ambition align with our company's needs.
Maintaining data integrity within our applicant tracking system.
Ensure a positive and smooth candidate experience.
Engage in hiring discussions with managers.
Show More
Show Less
Company
Senior Executive Technical Projects
Description
Provide regular updates to project leaders and project coordinators on the status of all project-related training requirements
Monitoring and tracking compliance of study teams to training requirements leveraging LMS reporting capabilities and excel
Assign & remove role-based curricula to staff members throughout the life of the study
Ensure accuracy and quality of all assignments and curricula for which they are responsible
Administer updates to assignments and curricula in the LMS
Run ad hoc reports from the LMS as needed
Perform regular reconciliations between LMS generated compliance reports and project team-maintained directories
Extract from the LMS and file training records of all team members in the Trial Master File at study close
Ensure all training requirements are removed and inactivated at study close out
Support Project Training Supervisors with ad hoc requests
Assist the Learning Operations & Solutions Strategy function as required with ad hoc tasks
Perform other administrative duties as assigned by management
Responsible for documenting audit findings, Documenting training plans, maintaining certificates in Learning management system, TDR, and SAP Success Factors pertaining to technical training
Preparing various verbal and written communication and graphic presentation, e.g., Training course joining instructions, sending of training certification, recording training course results, sending and maintaining training surveys and certification and newsletters
Participate in team meetings & Support with sharing internal communications
Planning department meetings, training courses, seminars, taking meeting minutes
HR-related tasks, e.g., job descriptions, announcements and people assistance (e.g., publish and send training programs)
Show More
Show Less