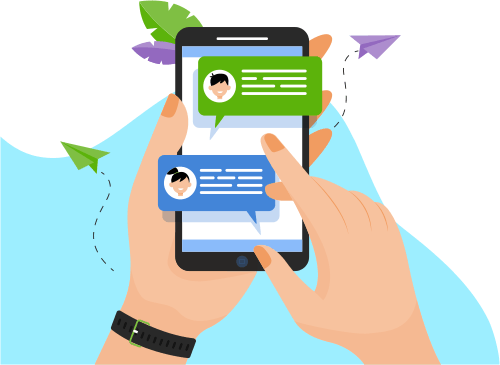 Now you can Instantly Chat with Sashi!
About Me
Dedicated and efficient full stack developer with 5+ years experience in application layers, presentation layers, and databases. Have more than 3 years of experience in Disaster Recovery Domain which involves Design, Development and Support for Bu...ears of experience in Disaster Recovery Domain which involves Design, Development and Support for Business Continuity Product. Hands of experience in Client Server architecture in developing web based applications using JAVA, Spring, Hibernate, Spring boot. Currently working with Ascent Technology Consulting as a Senior Software Engineer.
Show More
Skills
Web Development
Software Engineering
Development Tools
Database
Operating System
Others
Graphic Design
Portfolio Projects
Role
Full-Stack Developer
Description
Ascent AutoBCM is a web based software tool, whose BCM Modules allow organizations to consistently and cost-effectively deploy business continuity activities with a tried and proven methodology developed from lessons learned, including actual response to real events.
Achievements & Responsibilities
Infra Structure/Functional Aspects
Involved in monitoring the product to meet the BRD requirements, installing the product at client side and daily connects. Responsible for product delivery and installation of all necessary tools/software's that are required to run the project, which include SSL certificates installation, DB restore. Implemented AutoBCM product for ADIB, HCL, YesBank, Burgan Bank, Tamkeen, Mashreq Bank.
Technical Aspects
Being a SPOC for clients, responsibilities included Client Interaction, Requirements Gathering, Implementing Change Requests, Issue Resolving and Patch upload's. Responsible for complete implementation of web application from scratch. Involved in product enhancement discussions and giving delivery estimations. Developed app integration using REST for HRMS, SAML2, ACCU Weather and Microsoft Teams. Implemented Notification services using SWN. Responsible for dividing the client requirements into several phases of release and giving the estimations for the changes requested. Handled a team of 4, assigning tasks to them and making sure they were done in a given timeline with zero escalations from client. Flexible to work on late hours when business required. Handling tickets and on call support to clients. Have a hands on experience in working on VDI environment and putty.
Show More
Show Less
Company
EWOSS(Electronic Warfare Operational Support System)
Description
Developed an application which will be deployed on Navy Ships, Aircrafts and Submarines to track enemy vessels based on Radar data. Responsibilities include requirements gathering from Scientists, plan and develop an application starring from frontend to backend.
Show More
Show Less
Role
Full-Stack Developer
Description
IDRBT(Institute of Research and Development in Banking
Technology) on deputation from Teamlease Services pvt ltd
EDUCATION
University College of Engineering Kakinada
Nov '12 - Aug '14
M.Tech - Information Technology
Pragati College of Engineering
Jul '08 - Mar '12
B.Tech - Computer Science & Engineering
TECHNICAL SKILLS
KEY SKILLS
Client Server Architecture
Client Servicing
Access Database
JIRA
GitHub
Client Satisfaction
Coding
Querying
Angular
RESTful APIs (Ajax/Fetch)
Micro Services
Data Structure
MongoDB
Maven
Software Development
Kakinada, India
Kakinada, India
Involved in a research project to develop an application which can support multiple bank transaction using a single
application.
Responsibilities include clear understanding of requirements, data model, functional specifications from RBI
officials/Professors, design and develop the product.
Giving a demo on the product to Banking officials from various banks and taking their inputs on timely basis.
Involved in product enhancement discussions, designing and development.
Involved in improvising of USSD transactions technology and published a document.
Voluntary work include Network Security and Android App Security sessions and involved in testing more than 10 Android
applications of various banks.
Show More
Show Less