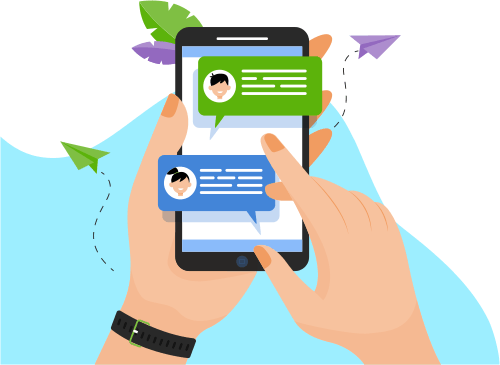 Now you can Instantly Chat with Anil!
About Me
An astute professional with nearly 4+ years of experience as ETL Developer and Support Engineer in Informatica Power Center and Data warehousing applicat

...

Expertise in end-to-end managing of software projects from gathering requirement specs, planning, designing, implementation, documentation, and coordination with the team.
Designed and developed various mappings and mapplets in Mapping designer and sessions and workflows in Workflow manager to extract data and load to Oracle database.
Strong knowledge of Entity-Relationship concept, Facts and dimensions tables, slowly changing dimensions and Dimensional Modeling.
Hands on experience with mappings from varied transformation logics like Normalizer, Connected and unconnected lookups, Router, Aggregator, Joiner, Union, Update Strategy, SQL transformation and re-usable transformations in Informatica.
Worked on Performance Tuning, identifying and resolving performance bottlenecks in various levels like sources, targets, mappings and sessions, also performed various session level partitions.
An energetic, self-motivated team player with hands on experience in programming skills, requirements gathering and successful implementation.
Resolving the Incidents by using ticketing tool.
Ability to work in-groups as well as independently with minimum supervision and initiative to learn new technologies and tools quickly.
Show More
Skills
Data & Analytics
Development Tools
Software Engineering
Database
Web Development
Operating System
Others
Software Testing
Graphic Design
Portfolio Projects
Company
Healthcare Compliance Reporting
Description
The scope of the project is to receive the Spend details for Research, Study, Travel, Food, Educational Items, and Advisory Board Meetings, maintain the data related to Healthcare Professionals and healthcare organizations, applying various business logics to approve or reject the reimbursement. All the application related data logic and business requirements are implemented in Informatica interface and populated to SQL Developer database.
Understanding Business requirements and preparing Approach and design documents.
Developed end-to-end mapping with various Informatica transformations and complex Business logic for new source system transition.
Used SQL overrides in source Qualifier to meet business requirements.
Collaborate with reporting team and collect requirement to implement activities such as create table, implement logics, schedule jobs.
Performed Unit/Integration Testing for all the SOWs and Developments, in Dev and Test environment before migrating to Production.
Experience in fine tuning Informatica mappings and identifying bottlenecks to enhance performance.
Performance tuning source SQL queries for long running production jobs and reduce run-time appreciably.
Created SQL Queries to check the row counts for source and target tables.
Providing KTs and taking the same on the new tasks.
Used Informatica Power Center for (ETL) extraction, transformation and loading data from heterogeneous source systems into target database.
Participated in weekly status meetings and conducting internal and external reviews as well as formal walk through among various teams and documenting the proceedings.
Solved CR's, involved in production implementation, and received client appreciation
Developed more than 20-25 objects (INFA Mappings) with utmost efficiency with short duration of time.
Worked as a SME for two applications.
Handled Production Support also for the project and solved all technical and data centric issues faced during the support.
Show More
Show Less
Company
Hanover Insurance (Management Information System)
Description
The Hanover Insurance Group Inc is the holding company for a group of insurers that includes The Hanover Insurance Company, Citizens Insurance, Chaucer Holdings PLC, and their affiliates. The Hanover offers a wide range of property and casualty products and services to businesses, individuals, and families through a select group of independent agents across the US.
Understanding and reviewing the functional requirements which we get from Business Analyst and signing off the requirement document.
Prepared technical design document as per the functional specification and unit test cases. Developed and tested Informatica mappings based on the specification.
Used various transformations to extract data from different files and relational source system.
Extensively used Informatica to load data from flat files, Oracle database.
Designed and developed the logic for handling slowly changing dimension table's load by flagging the record using update strategy for populating the desired.
Involved in unit testing and providing support to SIT, QA and UAT
Implemented slowly changing dimension (SCD) Type 1 and Type 2 mappings for changed data capture.  

Maintained strict adherence to schedules, delivered the deliverables on time and given more importance on quality over quantity. 
Show More
Show Less