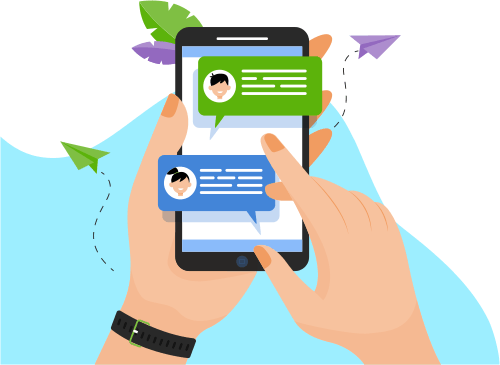 Now you can Instantly Chat with Sal!
About Me
I'm a Full Stack Software Engineer with several years of experience, leveraging a background in engineering and operations management. My history of success is directly related to my ability to manage various engineering processes to design sc...ry of success is directly related to my ability to manage various engineering processes to design scalable solutions while ensuring timely deliveries. I possess an innate ability to coach and lead cross-functional teams in efficiently implementing various main projects. I demonstrate robust expertise in full-stack software development by utilizing modern JavaScript ES6+ technologies, including React.js, Vue.js as well as backend technologies such as Node.js, PHP/Laravel and Python.

I value modular, scalable software that can be optimized and tested to achieve peak performance. I thrive in breaking problems into small chunks and solving them through iterative trial and error processes by using computer science fundamentals.

In a previous life as an operations manager, I developed a team that focused on continuously refining our processes that resulted in company-wide awards in fleet growth, revenue growth and customer service while ensuring to provide excellent service to our business partners. As a developer, I draw on this leadership and technical experience to excel in collaborative teams and build scalable, beautiful applications that solve unique problems.

I am confident that my technical aptitude in cutting-edge web technologies combined with my unique background makes me a substantial addition to your engineering team.
Show More
Skills
Web Development
Data & Analytics
Development Tools
Programming Language
Database
Graphic Design
Software Testing
Mobile Apps
Others
Software Engineering
Operating System
Portfolio Projects
Description
Jobs & Dragons is a full-stack dungeon crawler RPG game aiming to make job search more fun and engaging through gamification. Served as technical lead in this project, held the responsibility of implementing the setup of Full Stack application, designed and executed the game engine, the state management within the app, integrated separate features to create the game flow, including implementation of data flow between the server and the client. Also facilitated teammates with challenges and debugging.Developed with the latest React including React Hooks, React Router, and React Context API, Materialize CSS, MongoDB Atlas, and Mongoose, and Node.js and Express.js, Third Party API(s), and Auth0 for authentication
Show More
Show Less
Description
Simply strives to remove the hassle from real estate transactions and make the process better by making sure that qualified leads are matched with listings that meet their preferences and needs.
Collaborated on designing and developing the user interface, integrated Google Maps and HERE location API(s). Created schemas for Listing and User modals. Also modularized the app within the MVC framework using IIFE(s).
Show More
Show Less