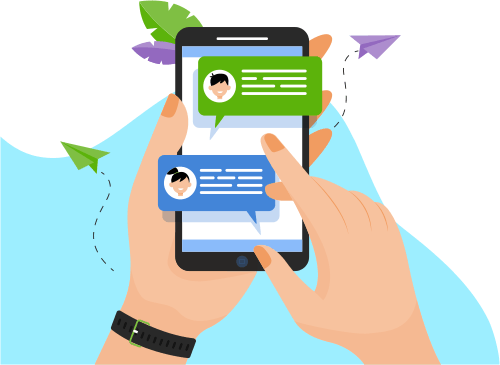 Now you can Instantly Chat with Shikha!
About Me
 Experience in designing and developing web application using Core Java, J2EE used Features like Java Server Page (JSP) and Hibernate framework.

Good Knowledge and understanding of Objected Oriented Concepts.

...

Good Knowledge and understanding of Objected Oriented Concepts.

Strong technical background in C, C++, Core Java and Php.

Experience in Using GitHub for code repository and as version control mechanism.

Familiar with the Git Commands such as init, push, rm, add, clone, commit etc.

Responsible for gathering requirement for my main project "Law Source" implemented using J2EE and Android and "Office Management System" implemented using open source technology Php, "Human Resource Management System " implemented using open source technology Java.

Ability to collaborate with teams/groups to collect information used to form a solution.

Ability to learn new Technologies and Tools with minimal time period.

Great communication skills and good in presentation using documentation tools like PowerPoint.   
 Good knowledge and understanding of SQL queries. 

Responsible for creating database structure for our mini/main project (SQL Server/MYSQL was used as backend database for Main/Mini Project).

My Personal GitHub code repository link:  https://github.com/shikhasreekumar99
Show More
Skills
Web Development
Programming Language
Database
Portfolio Projects
Company
College Management System
Description
This project was developed for College management system.The client was our college itself.We were a group of 3 members.We handled the office module and HOD Module .The module consist of student details,Admission,TC,CC and scholarship section. Allotting there admission number on the bases of branch they have chosen.and which all HOD's of all department.Their Subject allocations,Semester Verification,Feedback of all staffs,Add/Edit/Delete Teachers,Attendance etc.
Show More
Show Less