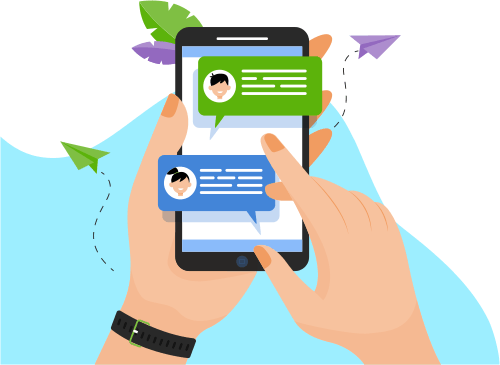 Now you can Instantly Chat with Nishanth!
About Me
Python, SQL
Data Analysis(Pandas & Numpy), Data Visualization(Matplotlib)
Data Preprocessing
Exploratory data analysis and data pipelining
Scikit-learn, Predictive Modelling
Model evaluvation and metrics
...
Show More
Skills
Web Development
Data & Analytics
Development Tools
Programming Language
Database
Others
Portfolio Projects
Company
Nestle - MSE Operations
Description
Project #1 : (Nestle - MSE Operations)
Project Description:
Nestle fostered Data analytics to develop data-driven business strategies and in leveraging power of
data insights to enhance business decisions. Generating actionable insights from data to provide better
services to potential customers.
Responsibilities:
 Data collection from New Relic tool in the form of Datasets and retrieving as CSV files.
 To import dataset and python libraries, data cleaning with Pandas and Numpy, dealing with
Pandas Series and Data Frames.
 Performing Exploratory Data Analysis for better insights of data.
 To Visualize data using Matplotlib library to understand Comparison(Bar chart, Line chart),
Distribution(Histogram), Composition(Pie chart) and Relationship(Scatter chart) as graphs.
 
Show More
Show Less
Company
Applied Materials
Description
Project Description:
Applied Materials is a Semiconductor manufacturing industry adopting Big data analytics in its path.
Generating better insights from data and analytical observations to support applications ranging from
fault detection to predictive maintenance and building data models.
Responsibilities:
 To apply customer data in statistical analysis to get better insights and predictions from dataset.
 Describing statistical features, extracting and pythonic data cleaning with Pandas and Numpy.
 Data preprocessing - Importing libraries and dataset, Handling missing values, outliers detection,
Encoding categorical data, Splitting data into test set and training set, Feature scaling.
 Exploratory Data Analysis -Discovering patterns and distributions, univariate and Bivariate
analysis, statistical summary, correlations and Data pipeline.
 Worked on Prediction Machine Learning algorithms (Linear Regression, Logistic Regression,
Decision Tree, Random Forest and Gradient Boosting).
 Scikit-learn – Regression, Classification, Clustering and Dimensionality reduction.
 Data Visualization of training set and predicted results using Matplotlib and Seaborn.
 Evaluating the predictive models to calculate the accuracy and performance of model.
 Performing different model evaluation metrics like MSE, RMSE and R2-score.
 
Show More
Show Less