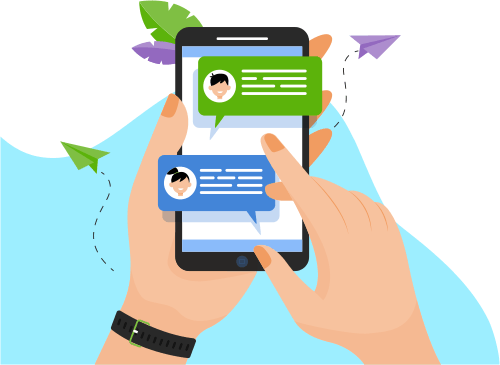 Now you can Instantly Chat with Dinesh!
About Me
I have 5+ years of experience  in Asp.net MVC, Dot net core, Web Forms, and Win Forms, and have excellent skills in MS-SQL, MySQL, jQuery, AJAX, Javascript Frameworks, Angular2+, React js, etc
 
I prefer to work on long-term contracts es...avascript Frameworks, Angular2+, React js, etc
 
I prefer to work on long-term contracts establishing great working relations with clients. Recently Covered profiles of mine are Health Care, Insurance, Medical, Weather, Energy, Mortgage properties, Hospital Management, etc.
Skills:-
✅    Asp.net Webforms,Win Forms, ASP.NET MVC , .NET Core, ADO.NET, C#, VB.NET.
✅ Knowledge of Blazor Web assembly and Blazor Server
✅    Good Knowledge of Microsoft SQL Server, My SQL, and knowledge of MongoDB.
✅ Good knowledge of Azure SQL and Azure Data Studio.
✅    HTML5, CSS,Bootstrap
✅ JQuery, JavaScript, Angular, React js, Ajax.
✅    Web API, Web Services, Rest API.
✅    Good Knowledge of integrating the third-party API integration like Stripe Payment Gateway, Google API, Twillio API, USPS API, and so on as per requirement.
✅    XML, Entity Framework, LINQ, Dapper, Highcharts implementation.
✅    Good Knowledge of version controls TFS, SVN, and GIT.
✅    Server: IIS 
Show More
Skills
Web Development
Development Tools
Programming Language
Database
Operating System
Software Engineering
Others
Portfolio Projects
Role
Full-Stack Developer
Description
These are travel & tourism websites and working as frontend and backend developers. On this website, we give booked flights service, and hotel services, check your ticket status to the end-users.
(Upgrade all the site form asp.net to .net core and angular as well)
Technologies Used: ASP.NET Web Forms, SQL SERVER 2019, jQuery, Epplus package, Microsoft Excel, Google-captcha, Stripe Integration
Show More
Show Less
Company
Backend Admin Panel
Role
Full-Stack Developer
Description
Flight and Holidays are used as back-office for the travel-tourisms web site, mention this website above, in this back-office we have stored the flight search data, passenger details, and their flight tickets details.
Technologies Used: MVC, using Code First SQL SERVER 2012, jQuery, Microsoft Excel, XML.
Show More
Show Less
Company
Web API's in NET core Web APIs
Description
This application is like a social media app. (Facebook), where the can user login into a website, then create a post, and then the end-user like, comment, or share the content. Creating the Web apis for the mobile application in .Net Core using Entity framework with Database MySQL.
Show More
Show Less