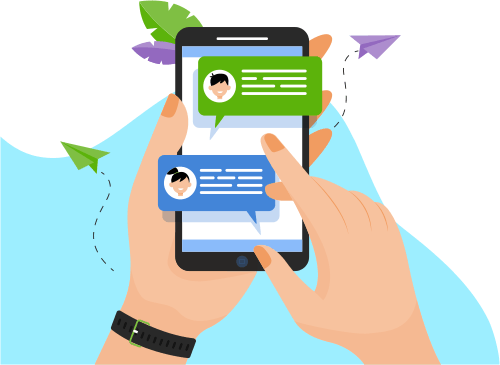 Now you can Instantly Chat with Syedsameer!
About Me
Designed and Developed the Artificial Intelligence Pipeline for the project using Dockers , MongoDb and Python- AI techniques. Developed and deployed Flask based REST API for the pipeline.

Hybrid based approach for...d and deployed Flask based REST API for the pipeline.

Hybrid based approach for the NER Extraction using Spacy which increased accuracy from 33% to 66% on the Pubmed Data.

Created and upgraded Metamap for Drugs and Events extraction for Pharmaco Vigilance.

Automated the Dataset creation and extraction from Pubmed for case processors development and testing.

Created the text corpus for analysis using PDFminer, Camelot, NLTK, Spacy and Metamap for 10000 docs.

Designed and Developed the Accuracy Testing dashboard for results assessment.

Developed Ensemble techniques using Polyglot , Spacy, NLTK and AllenNLP for NER extractions which increased the accuracy from 66% to 85%.

Developed the rule based Age extraction and Duration Extraction using the Levenstein Distance using proximity search.

Developed the String search algorithm using Cosine Similarity for extraction of drugs unidentified by Metamap.

Created Use case for AI Driven Projects for Breast Cancer detection, Depression identification and Diseases using the Blood cells using DL techniques – Tensorflow and Keras.

Also working on innovation of the 3D Visualization using the VR tag teaming with the AR/VR team using Matplotlib, Bokeh, Plotly for any dataset.

Provided Trainings in Python and AI concepts for new joinee in the team.

Lead a team of 12 people for Python AI development and support.

Created AI model for the Imbalanced set using the Smote technique for limited data.

Created the Normalized Dataset creation for Adverse Event -Drug identification to remove the Bias towards drug which increased the accuracy to 70% for Suspect Drug identification.

Developed functions using Numba for Parallel Processing , Cached processing for improved performance.

Created Dask and Pandas Chunk for Parallel reading of the Dataset from 3 different servers.

Developed Interactive Visualization techniques for Telecom data using Datashader and Holoviews for Large Datasets.

Created Annotated Data for the Training data using SODA(Solr Based Data Annotator).

Implemented Various Natural language processing algorithms and ML algorithms using SKlearn, TensorFlow and Keras for text processing.

Aware of various ML algorithms – Linear Regression, Logistic Regression, KNN, K-Means , Decision tress, Clustering. PCA, Gradient Descent. DBSCAN Clustering, Content Based Recommendation .

Developed insights from Telemetric data which gave rise to safe driving app for the insurance company based on driving attributes of the Driver which resulted in 30% increase in customers in 6 months for US based client.

Worked in the client facing environment for Product design and development is US.

Contributed to Interview panel for hiring in Python and AI domain within organization.

Awarded the Best Idea for Smart AI based Crawler in Accenture. Participated in Hackathon and actively research on approaches by Kaggle experts and Github gurus.

Actively involved in Product development and consultancy role within the organization.

Developed applications for Insurance company and automated Letter Generation using HP Dialogue and VBScript.

Started my career in Mainframes for Bank in Production support in Mainframes.

Organized and participated in the NGO activities and sports event. I have won Table Tennis and Snooker competition within the Team and Accenture.
Show More
Skills
Web Development
Data & Analytics
Development Tools
Software Engineering
Programming Language
Operating System
Others
Database