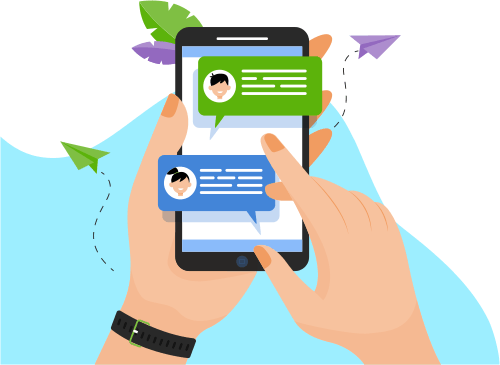 Now you can Instantly Chat with Venkanna!
About Me
Professional Summary:
8.5 Years of experience in IT as a motivated and result-driven BI Lead Developer with a proven track record in Business Intelligence (BI), Data Warehouse (DWH) and Data analytics

...

Have very good experience in both Agile and Waterfall project development models.
Have excellent skills in Data Warehouse, Relational (SQL Server, PostgreSQL, Oracle and MySQL) and Multi-Dimensional database, Data Migration, System & Data Integration, Reporting, Analysis and Data Management.
Experienced in developing, implementing, documenting, monitoring and maintain the data warehouse extracts, Transformations and ETL process in various industries like Insurance, Finance, Health Care and Banking etc.
Experience across entire Microsoft BI suite of products including SQL Server, SSIS, SSAS, SSRS and Power BI SDLC from prototyping to deployment.
Created and Designed a Multi-Dimensional Analysis (Configured OLAP Cubes, Dimensions, Measures, MDX Queries, Data Source and Data Source Views and Star and Snow Flake schema) using SQL Server 2008 and 2012 Analysis Services (SSAS).
Experience in SQL Server Analysis Services (SSAS) development. Expert level skills in designing, processing and partitioning cubes, Aggregations, KPI's, Measures, Calculations, Actions, Translations and Perspectives
Experience in creating hierarchy on dimensions and having experience in creating new dynamic calculated members, key columns, name columns and value columns.
Worked extensively in designing, deploying and maintaining cubes in the data warehouse.
Experience in Performance tuning, SQL Profiler, client/server connectivity, query optimization, back-up/recovery, running Database Consistency Checks using DBCC.
Experience in MS-SQL Server Development and Administration including Design and implementation of Distributed/Replicated Databases, planning/implementing, backup/recovery strategies and Performance tuning.
Excellent backend skills in Creating Objects like Table, Stored Procedure, Packages, Views, Materialized views, Indexes, Triggers, Temporary Tables, CTE and Functions T-SQL and PL/SQL.
Highly experienced in performance tuning for both SQL server and Oracle RDBMS by understanding Code, Database and server level internals.
Worked on the Power BI reports & dashboards with Heterogeneous Sources.
Worked on DAX expressions like filters, Aggregate, Mathematical Functions etc.
Published/shared the reports by creating Content Pack/Sharing the pbix file.
Effective communication skills and ability to work in a team and individually.
Show More
Skills
Others
Database
Programming Language
Data & Analytics
Software Engineering
Web Development
Development Tools
Software Testing