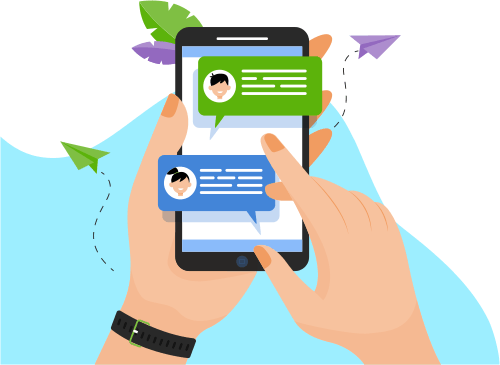 Now you can Instantly Chat with Syed!
About Me
Having 12 years of profound experience in Functional and Automation testing of various webbased applications, API, Microservices, Cloud and ETL Testing.
Possess 4+ years of working experience in Test automation tools like Selenium

...

Possess 4+ years of working experience in Test automation tools like Selenium, Parasoft SOATest, Parasoft Virtualize and HP UFT.
Good hands-on experience in Selenium Automation with TestNG with POM Model.
Planned Test Automation strategy for Web and API and contributed in Selenium Automation Framework from scratch.
Good knowledge in using Cucumber and REST Assured BDD.
Having 5+ years of experience in leading the Quality Assurance team for API/Automation testing.
AWS Certified Tester having good exposure in Cloud Testing using AWS, Stratos and CloudFoundry.
Worked on various AWS services as S3, DynamoDB, CloudWatch, CloudFormation, Step Functions, Gateways, Load balancers and Lambda.
Having experience in ETL and Database testing, working on tools as Snowflake, SnapLogic and RedShift.
Strategically planned Shift Left and Zero Touch Automation Testing in CICD for Microservices with the help of Virtualization Technique.
Possess good domain experience and knowledge in Communication Media Telecommunication, Financial and Compensation Accounting domain.
Good experience in working in Client facing roles and working towards Client Satisfaction.
Extensive working experience in Agile and DEVOPS Development environment/model.
Good exposure to CICD Process using GoCD, Concourse Jenkins Continuous integration tool, Maven build tool and reporting tools.
Experience in validation of Redis Cache, Kafka, MySQL DB and Elastic Search using Kibana Logs/Service Awareness logs.
Experience in preparing Automation Plan, Strategy and Automation Approach. • Proficient in Software testing: Functional Testing, Regression Testing, Database Testing, Web Services Testing, Cross browser testing and Non-Functional Testing.
Expertise in VBScript and Excel Macros and created 20 Excel macro tools for automating process and for testing purpose saving huge amount of human effort and money.
Actively involved in Assembly Test, System Integration Testing and User Acceptance Test.
Experience in all phases of the Software Testing Lifecycle (STLC) starting from developing Test Plan, Test Strategy, Test Cases, Execution of Test Cases and writing effective Testing Summary Reports and Defect Reports.
Extensive experience in coordinating Testing Effort, Responsible for Test Deliverables and Status reporting to Management.
Sound Knowledge in Test Management Tool ALM Octane, Quality Center and Defect management tools as IBM ClearQuest and Rational Team Concert.
Experienced in working closely with clients, business analysts, project managers, developers to understand requirements, business processes for testing and attending walkthroughs.
Show More
Skills
Software Testing
Development Tools
Programming Language
Web Development
Others
Operating System
Database