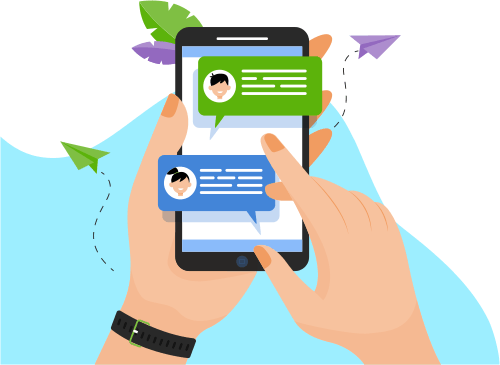 Now you can Instantly Chat with Karima!
About Me
I am a seasoned, result-oriented, highly professional individual with a stellar record of managing complex and critical tasks from concept to completion with expertise in backend development, graphic design, and passion for video games and the vid...etion with expertise in backend development, graphic design, and passion for video games and the video games industry. I am also known for surpassing assigned targets via a combination of lean operation methods. I am a self-motivated professional with the demonstrated ability to design functional, cohesive codes to enhance user experience, transform vital business needs and bring innovative ideas into reality. I have the proven ability to make critical decisions during challenges, perform in highly visible positions, work under pressure to meet deadlines, and develop opportunities that further establish organizational goals. Right now, I am looking for a Back-end Game Development position with an organization that offers a dynamic working environment and access to personal development opportunities.
Show More
Skills
Web Development
Others
Programming Language
Game Development
Database
Networking & Security
Mobile Apps
Software Engineering
Graphic Design
Development Tools
Software Testing
Operating System
Portfolio Projects
Description
In HOST/JOIN mode; Whether player one or player two, the game host must shoot first. Make sure firewall is turned off on your device before starting gameplay. If the player's health is equal to 90 after the 3-minute gameplay interval, they will win the game. If the player's deaths and kills are equal to 3 or more, they will lose the game. The game host is Player One and the player who joins a game is Player Two. Only one player can join a host's game. The in-game timer is blue if the player's time is equal to three minutes, yellow if the player has a minute and a half or less left, bright red if the player has forty-five seconds or less left, and magenta when the time reaches 0. Both the host player and the player who joins a game can purchase a wisdom potion or gem from the in-game store to power up. But, only the host player can purchase more ammo. The player who joins a game never runs out of ammo. In HOST/JOIN mode, if you've purchased a VIP subscription; click the button at the top of the screen labeled 'VIP' to receive your VIP benefits such as daily rewards, private game info(username, password, score, level, kills, and deaths) SHA256 hashed to your device, anti-cheat technology, and a list of available local players. In ONLINE mode, you win the game if your kills are over 5 and your health is over 65. In ONLINE mode, you lose the game if your health is under or equal to 50. When you lose the game, you have the option of continuing the game, damaging other players without restarting and losing all of your current progress. If you lose the game and you continue the game, players can't damage you, but you can damage other players. Just press the blue 'Continue Game' button. The gyroscope within the game displays your character's moves when you rotate your device if your phone contains a gyroscope. If you lose the game and have to restart when the game returns to the main menu, press the 'Quit' button to close the app, and then you can play again. 
Show More
Show Less
Description
Get Three is a LAN Multiplayer for Four. Kill three people to win the game. Avoid colliding with the green dragons. The number of collisions are counted and are displayed as a red, bold number above the player's head. Click on the screen to fire unseen lasers at other players, and click on the screen to fire balls at the green dragons.
Show More
Show Less
Description
Yard Run is a whole new kind of endless runner with an epic, next-level game challenge. Charge forward and fight your enemies, avoid obstacles such as the pipes, and boxes, beat your previous high score, and keep your balance on the tiles. Jump, duck, dash, slide, and keep running to collect as many coins as you can! Collect 500 coins and you win the game!
Show More
Show Less