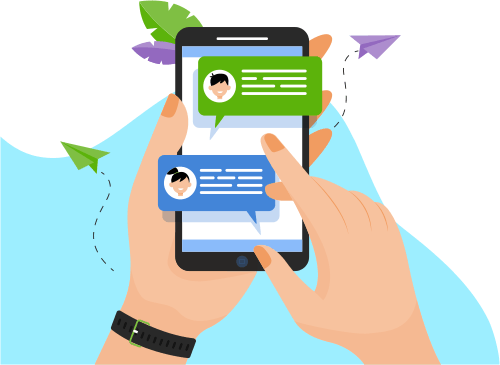 Now you can Instantly Chat with Namita!
About Me
As per my work experience & educational background in my current organization, I found myself a suitable candidate for this position.
My primary skills include Programming language Core Java (OOPS, Collection, Exception, String,...>
My primary skills include Programming language Core Java (OOPS, Collection, Exception, String, Multithreading), SQL, JDBC, Hibernate, SpringBoot, Spring MVC, Webservice, JavaScript, JSP, HTML, CSS, Design Pattern, Data Structure, AWS, Jenkins, Swagger UI, Oracle, SVN, GIT, Sonarlint, Microservice, JUnit.
Excellent programming skills with hands-on experience analyzing client's requirements, and problem-solving such as root cause analysis/ impact analysis, design, development, and unit testing.

I possess excellent communication skills and the ability to handle different stakeholders. I have attached my resume for your review. I would be highly thankful to you for considering me for this position.

Yours Sincerely,
Name: Namita Kumari
Show More
Skills
Web Development
Database
Programming Language
Development Tools
Others
Software Testing