Mohammad I.
+8 Years experience in DevOps/Terraform/AWS (Jira/Jenkins/Black Duck/OpenShift/BitBucket SIEM/RLM)

Noida , India
+8 Years experience in DevOps/Terraform/AWS (Jira/Jenkins/Black Duck/OpenShift/BitBucket SIEM/RLM)
8 Years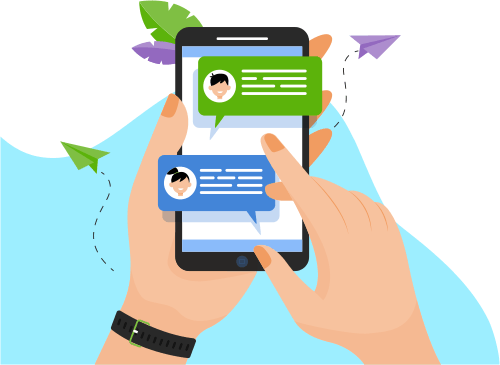 Now you can Instantly Chat with Mohammad!
About Me
Working on ECS based pipelines to deploy the application seamlessly using RLM deployment template.
Completed end to end infrastructure code, CI/CD and deployments for almost 4-5 application independently.
Cre

...

Created reusable Terraform modules e.g. S3/EKS/EC2/CDN/Networking in AWS cloud environments.
Enabling customers to manage better software development, deployments, and infrastructure with tools such as Ansible, Jenkins and GitHub.
Creation of gitlab-ci.yaml file for kicking build process in stages that run in docker container.
Expertise in Amazon AWS Cloud administration which includes services like EC2, S3, EBS, VPC, ELB, AMI, SNS, RDS, IAM, Route 53, Auto scaling, Cloud Watch, Cloud Formation, Security Groups, etc.
Manage Amazon Route53 to manage DNS zones and also give public DNS names to elastic load balancers IP's and AWS Beanstalk for deploying and scaling web applications and services.
CI/CD implemented with Jenkins/RLM Code Build, Code Deploy, Code Commit, Code Pipeline.
Created Docker images by creating Docker files, worked on Docker container snapshots, removing images and managing Docker volumes.
Managed environments DEV, SIT, QA, UAT & PROD for various releases and designed instance strategies.
Having good experiences, maintained and customized complex JIRA project configurations including workflows, custom fields, permissions and notifications.
Setup code quality using SonarQube and integrated with Jenkins CI system & automated merging of code between branches in GIT using Powershell scripting.
Confidential to GIT (Bitbucket) migration - Involved in source code and builds migration & Implemented build up scanning and BlackDuck scan of source code at gated level (pre-checkin).
Performing the code deployment activity into various environments i.e. DEV, SIT, UAT, COB, PROD Automate the build process using continuous integration tools Jenkins & RPM System.
Show More