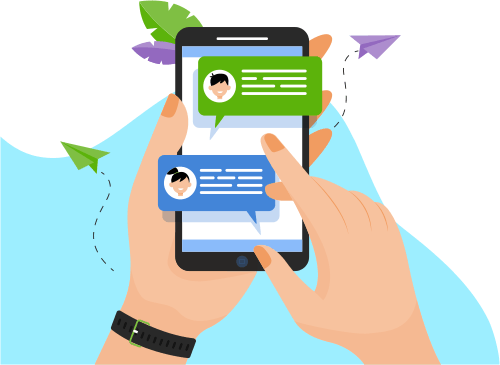 Now you can Instantly Chat with Shravankumar!
About Me
Developed automation testing framework from very base using Page Object Pattern, Selenium
Webdriver, C#, MS Test, Visual Studio for functional test execution on web browsers
 Wrote C# console application to test Api's which de...nal test execution on web browsers
 Wrote C# console application to test Api's which deals with json requests and responses based
on data driven
 Have written a tool or console application using C# and Webdriver to compare graphic
visualization images to result the differences
 Have written console application to verify links in application and sitemap using C# for
different user agents like google bot crawlers, mobile bot crawlers
Worked on Agile methodologies and fine-tuned the processes as required
 Acted as scrum master for many major releases
 Working closely with product owner, scheduling and prioritizing QA work on daily/weekly basis
 Testing Android and IOS apps on real time devices and on browser Emulator
 Requirement/Story analysis, writing, reviewing and executing scenarios, managing defects
 Involved in preparing Test Plan, Test Strategy and risk mitigation documents
 Backend data validation using SQL, setting up, maintaining QA environments deploying builds.
 Strong experience of doing different types testing like, UI, Sanity, Functional, Integration,
Regression, Exploratory, Compatibility, Acceptance, Beta and production deployment testing.
 Involved in everyday production and patches release testing and other activities.
 Good experience in Web Application Testing, Client-Server applications from component
integration testing perspective.
Show More
Skills
Web Development
Software Engineering
Development Tools
Operating System
Software Testing
Programming Language
Networking & Security
Mobile Apps
Others
Database