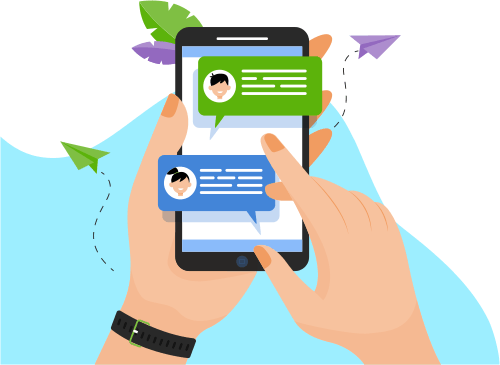 Now you can Instantly Chat with Siddaiah!
About Me
 Around 7.3 Years of experience in implementing GRC EPM solutions using OFSAA 4.7.x and OFSAA 8.0.x
 Hands on Experience in implementing and upgrading OFSAA EPM Solutions(ALM,FTP & PFT).
 Hands on Experience, Comprehensive...ing and upgrading OFSAA EPM Solutions(ALM,FTP & PFT).
 Hands on Experience, Comprehensive Functional & Technical Knowledge on Governance, Risk and Compliance (GRC) in Banking.
 Sound Application Knowledge of OFSAA – Oracle Financial Services Analytics Application 4.7.x & 8.0.x Versions.
 Expertise in end-to-end implementation of OFSAA ALM solution from Application installation to System Design, Configuration, Testing, User Trainings, Deployments and Production support.
 Expertise in SQL/PL-SQL Programming and Performance Tuning.              
 Good problem solving and technical skills coupled with confident decision making for enabling effective solutions for the Business leading high customer satisfaction.
​​
Show More
Skills
Data & Analytics
Software Engineering
Web Development
Database
Development Tools
Operating System
Others
Portfolio Projects
Company
OFSAA EPM Upgrade for BLC Bank
Role
Full-Stack Developer
Description
BLC Bank decided to upgrade its existing OFSAA EPM 5.6 solutions (ALM, FTP & PFT) to OFSAA EPM 8.0.6 and OFSS had been selected as the implementation partner. It was an as-is Upgrade from EPM 5.6 to OFSAA 8.0.6.
Duration: Oct'18 to Feb'19
Environment: OFSAAI 8.0.6, OFSAA ALM 8.0.6, OFSAA PFT 8.0.6, OFSAA FTP 8.0.6, OBIEE 12c, Oracle Solaris SPARC 11.3, Oracle Database 12c, Weblogic 12c, Erwin Data Modeler 9.5
Role:  Technical Principal Consultant
Activities:  
Clone the Current Production OFSAA EPM 5.6 solution to the Development server.
Data model merging and upgrading the existing OFSAA Infrastructure from 7.2 to 7.3.0.0 to 7.3.5.0 to 7.3.5.1
Install OFSAA 8.0.6 (ALM, FTP, PFT) by merging their data models on a new OFSAA instance.
Migrate from the EPM 7.3.5 to OFSAA 8.0.6 using the migration utility.
Merge and Deploy ALM BI with the existing RPD.
Unit & System Integration testing to conclude existing process are carried to the new system.
Train and support the users during UAT.
Deployment of OFSAA Applications on Production and DR setup.
Provide post production support.
Show More
Show Less