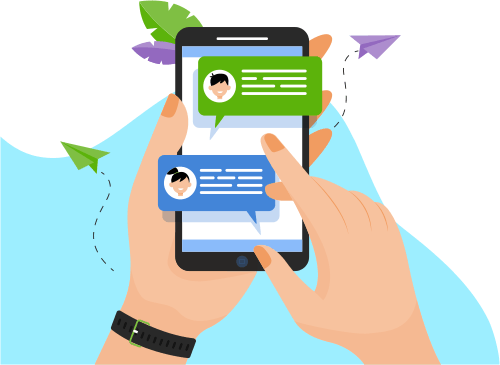 Now you can Instantly Chat with Vishal!
About Me
• Having around 6.4 years of Experience in the domain of Mobile cross platform, native application development and frontend
development.
• Experience in banking domain.
• More experience in debugging and adding new features to ap...• Experience in banking domain.
• More experience in debugging and adding new features to application.
• Having good experience in Web & Cross platform Mobile Applications development using IBM Worklight, angularjs, Phonegap.
• Presently working on Cross Platform Mobile Applications development and testing, deployment of application.
• Proficient in Front end development.
• Experience in Native application development (Android, iOS).
• Expertise in angularjs latest versions with CLI commands, JavaScript and jQuery.
• Interacting with Client, onsite coordinators and seniors for giving the immediate solutions.
• Ability to handle multiple tasks and work independently as well as in a team.
• Excellent capability to explore, learn and understand newer technologies.
• Have a knack of adopting quickly in new things/concepts and eventually master them.
• Good team player and also have ability to work independently in time sensitive environment
• Training the new member in the team and getting them productive quickly
• Received ' Pat on Back Award' for Research & Innovation (Enterprise Mobility CoE)
• Received ' Passion Card' for MetLife Mobility.
Show More
Skills
Programming Language
Web Development
Mobile Apps
Others
Development Tools
Data & Analytics
Database
Operating System
Hardware
Software Testing
Portfolio Projects
Company
Senior Software Engineer
Description
Working as a Senior software engineer who can support from onsite and
manage offshore team of
India. Having main focus on organisation of tasks and work load. Taking
initiative for work and on issues. Leading team in
well organised way so we can come with the solution in minimal time.
Developing mobile
applications as per client requirement. Gathering the requirements, giving
suggestions, impactive
solution, having face to face interaction with client. Meawhile working on
other web apps, diferent technology mobile apps, supporting existing mobile
apps.
Giving support to existing mobile and web apps and also working on new
mobile as well as web apps.
Show More
Show Less
Company
Senior Software Engineer
Description
Worked as a mobile app developer in lead developer role. Supporting existing
applications.
Replaced old technology apps with leading market technologies. Developed
applications from
scratched. Always took initiative for solutions and other meetings. Mostly
worked on Angular, ionic, bootstrap and cordova technologies.
Worked on mobile apps deployment on respective app stores.
Show More
Show Less
Company
Senior Software Engineer
Description
Started career in IGATE. Later company has been took over by Capgemini.
Learned lots of
technologies and passed L1 exam arranged by company. Worked and
successfully completed android native, ios native and web site applications. Worked closely with US
client. Gathered the
requirement and submitted with solution. Always greedy for new technology.
Had handson on
Android, iOS, HTM5, CSS3 and other frontend technologies.
Show More
Show Less