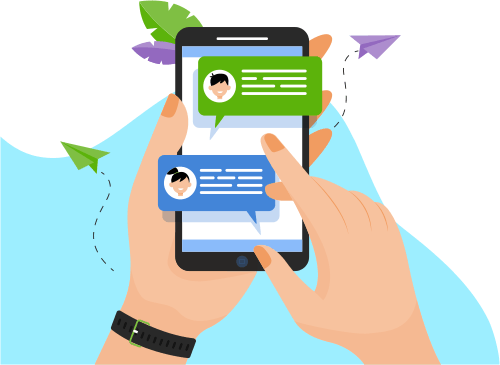 Now you can Instantly Chat with Bhaskar!
About Me
To,
The Manager (HR.),
                                                          Sub: Application for the suitable job.
Dear Sir,

On the understanding of the availability of a suitable open...able job.
Dear Sir,

On the understanding of the availability of a suitable opening, I would like to forward herewith my Curriculum Vitae for your kind perusal and consideration.
I hope, you will consider to offer me a suitable opening so that I may be in a position to show my eligibility.
Thanks & Regards,
Bhaskar Sanyal.
 Professional qualification: A) Successfully completed the following
Courses from "INDIAN INSTITUTE
OF HARDWARE TECHNOLOGY,
KOLKATA CAMPUS (INDIA)".
i) A+
ii) N+ & Router Administration
iii) CISCO Certified Network Associates (CCNA)
B) Passed certified Course in DTP from Training Institute, State Computer Youth Center, Govt. of West Bengal.
C) Passed Marketing Management Course from Small Industries Development The organization, Govt. of West Bengal. KEY SKILLS :
i) Configuration & Settings :-
Terminal Server and Proxy Server.
ii) CISCO Router & Switch Configuration and Trouble Shooting, VLAN Implementation.
iii) NAT Setting & Configuration, Knowledge in TCP/IP, DNS, DHCP.
iv) IV) ON-PAGE SEO -: A) Page title, Meta
Description, Meta Tag, URL Structure,
Body Tag, Keyword Density, Image SEO,
Internal linking,
B) Off-Page SEO -: Blogging, Blog marketing, Forum Marketing, Directory submission, Social network advertising, Article
submission, Business reviews, video marketing,

(From Nov2000 to Feb 2008) : Work as a Social Media Executive in R.S Info solution Company. Develop and maintain a comprehensive social media strategy that defines how social media marketing techniques will be applied to increase visibility and traffic across products, services and corporate communication for clients. Work with client brands to explore and identify ways to integrate social media into business strategies. A Passionate, innovative big-picture thinker who can connect digital and social to all other aspects of the client business. Provide solutions and ideas through original thinking that maximizes consumer engagement. 
(From April 2008:
to October 2009)
Worked as an IT Hardware & Network Engineer in Digital Infotech Company.
1) Various types of OS & Software Installation.
2) Maintenance and entire Technical
Support for the Network, Hardware and
Operating System for the users.
. (From Nov 2009 to June 2010): Working as a Customer Support Executive
In Solaris Computers Pvt. Ltd.
1) Maintenance and Troubleshooting of
Hardware, Network & Win-2000 Server.
2) Maintenance, Assembling & Programming
of BEATRON TP-2000 Time Stamp Machine.
Also, help in developing the Business
Working as a System Engineer in D.S Infotech ( From 21 June 2010 to Dec 2013.) In Durgapur Central Bank Nap.
1) Various type of Cisco router & switch
Installation. Rack mounting, link up &
Down observation.Serial, ISDN & CDMA
Card Installation & maintenance. VSAT
Link connecting. Total network installation.
Also, it helps in developing the Business.
2) Troubleshooting & Problem resolution
Of Customer Network difficulty.
(From 8th January 2014 to till now.) Work as an "S.E.O Executive" in
"REVEREND". Different types of Blog
Making, S.E.O and Website design.
My design Blog are:-
http://homebasedeasyincome.blogspot.in/
http://alltypesofhomejob.blogspot.in
http://dryfisheshop.blogspot.in/
http://myacting.yolasite.com
http://besttravelguide.yolasite.com
http://bodyhealthdiseaseandbeauty.blogspot.in/
http://bestplacetourism.blogspot.in/
Show More
Skills
Operating System
Web Development
Software Engineering
Networking & Security
Others
Database
Programming Language
Search Engine Optimization ( SEO )
Graphic Design