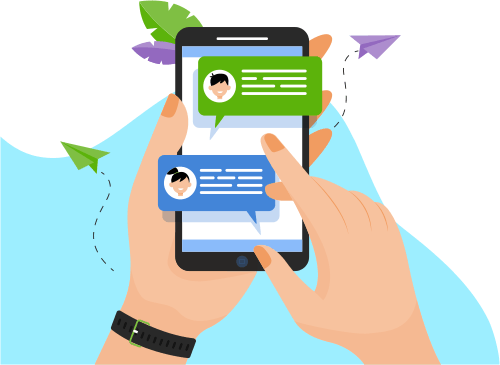 Now you can Instantly Chat with Soumya!
About Me
An ISTQB Foundation Level Certified tester. This helped me to adopt more structured testing practices and optimization of test activities, derived from the ISTQB competencies.
A Certified Scrum Master...
A Certified Scrum Master with hands-on experience in conducting Scrum Ceremonies and work with Cross-Functional Teams onshore & offshore.
Good knowledge of Software Development Life Cycle (SDLC) and Software Testing Life Cycle (STLC) using agile methodology, Waterfall model, Testing methodologies and QA processes.
Proficient in Black Box Testing, Test Design Techniques, Test Case Execution, Defect Reporting & Defect Tracking using TFS, Jira and Jama, Atlassian Confluence
Involved in creating Dashboards, Test Reports, Defect Analysis Report, Kanban Board, Trend Metrics, Defect Density.
Expertise in Webservice Testing, API Automation using Ready API and Groovy Scripting, Soap UI.
Strong experience in POS testing, setting up various devices, telnet with Unix Commands and debug logs from Putty/Tera term, Wireshark traces.
Well versed with Postman, Soap UI, JSON Editor, Swagger,
Knowledge in Python Scripting like Comparison Operators, Error and Exception handling, Decorators, Generators.
Show More
Skills
Programming Language
Software Testing
Database
Development Tools
Web Development
Graphic Design
Others
Operating System
Networking & Security
Mobile Apps
Software Engineering
Portfolio Projects
Description
Performed Functional, Integration, and System testing in QA/Staging/Production environments.
Executing Customer specific scenarios to uncover defects and improve the quality of the application.
Involved in debugging Agent logs, Server logs, API logs, Window Service logs to find the root cause of the issue.
End to End testing of Web application & validating the data between GUI & Database and other system components and Creating Test Completion Report Confluence.
Regression Testing before each release to ensure no defects in unchanged parts of the application due to fix/enhancements.
Composing defects and reporting the same using the Defect Tracking tool - TFS & Jira.
Reported Critical Defects in the project and tracked down till closure, Retesting of fixed defects.
Maintained end user documentation to facilitate hardware and software deployment.
Used different terminals and devices for POS for the end to end testing. Was integral part of deploying and support of a Point of Sale system.
Used SQL queries to extract the data from the database
Show More
Show Less