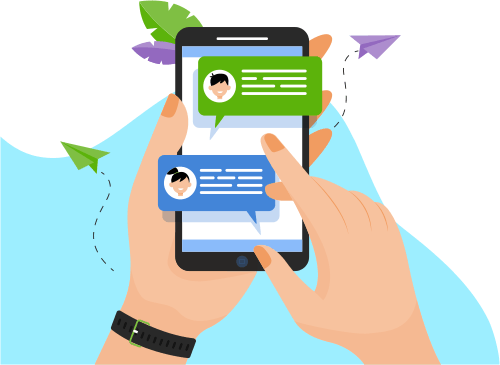 Now you can Instantly Chat with Geeta!
About Me
• 6.7 Years of experience in IT Industry which includes .3.10 years of strong experience on "Software Testing and Quality Assurance" engineer with 1.2 years of experience in PHP development and 7. Years of Experiance in RPA using Blue pris...er with 1.2 years of experience in PHP development and 7. Years of Experiance in RPA using Blue prism
• Currently working as a 'Sr. Software consultant' one of reputed company placed in Pune-Capita India Pvt Ltd.
• Worked as a Delivery team member in Agile team by attending all the agile ceremonies like sprint,scrum and supporting Product Owner and Scrum master as and when required.
• Extensive 1.5 Years of working experience in Automation testing using Selenium with Java&C# using Page Object Model, Manual Testing and HP ALM 11.0, TFS,VSTS.
• Key areas are writing/Maintaining Test Scripts using JAVA to Automate Manual test cases, debug test scripts and execute Test Scripts. 
• Sound knowledge in Software Development Life Cycle (SDLC), Software Test Life Cycle (STLC) and Bug Life Cycle of its different phases.
• Sound knowledge in RPA(Robotic Process Automation) tools UiPath and Blue Prism.
• Extensively involved in Functional, Regression, System testing, Compatibility testing & Smoke Testing.also, preparation of System Test Reports, Lessons Learnt and QA Report. 
• Extensive experience in creating Test Estimations, Test Plans, Test Scenarios and Test Cases for applications spanning across Investment Banking, UK Mortgage and Real estate domains.
Show More
Skills
Software Testing
Programming Language
Development Tools
Data & Analytics
Mobile Apps
Others
Database
Operating System
Web Development
Networking & Security
Software Engineering
Graphic Design
Portfolio Projects
Company
Investment banking -UBS
Description
Project #2 Investment Banking
Client UBS (Union Bank of Switzerland)
Role Test Engineer
Location Pune,Mysore
Software/Tools Manual Testing, HP ALM,Automation with C#
Team Size 13
Project Description:
Vestmark provides VestmarkONE, a unified wealth management platform offering comprehensive, real-time technology that enables broker-dealers, investment managers, bank trusts, and other financial firms to deliver holistic wealth management and a full range of advisory solutions.
Roles & Responsibilities:
• Maintaining Manual Test Cases into Automation Scripts using C#.
• Responsible for providing Estimations and creating Automation Smoke test Suite.
• Responsible for End to End testing of the modules on web
• Demo all automated test cases during demo
Show More
Show Less