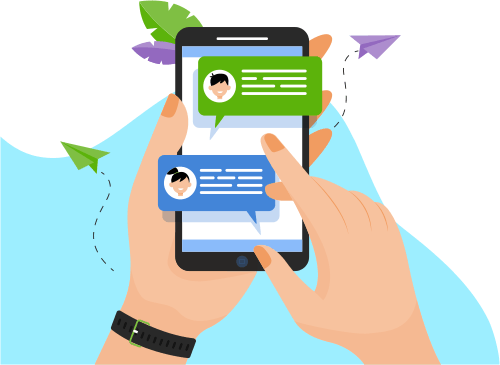 Now you can Instantly Chat with Sharath!
About Me
Having 3+years experience in java development,Presently working in banking domain project.
Having knowledge in technologies - Spring, Hibernate, javascript, HTML,CSS,Sql(Oracle).
...
Show More
Portfolio Projects
Description
Synchrony Financial - Workstation is a Call Center Application. This application provides service for credit card holders of Clients such as Wal-Mart, JC Penney etc. who have been financed by GE. It supports the credit cards issued by the giant shopping malls (around 1250 clients) in US, Canada and Mexico. In addition, certain non-GE financed credit cards are also serviced through the Synchrony Financial call centers.
This project is broadly classified into customer collection and customer service. Customer collection deals with the collection of money from the customer. Customer service deals all the activities that are handled at the workstation (call centre) to serve the customer requests. Customer related data is on mainframes and client information and the business rules are on oracle databases. Apollo workstation application and the mainframes are connected with the 3rd party application (Mercator).
The Synchrony Financial Call Center Agent uses the application for receiving queries from credit card holders (Primary, Co-Primary, Authorized users etc.) based on the details provided and responds to the same by checking the information with the Workstation application. The details given by Cardholder are verified and only after verification is completed CSR provides relevant information for getting customer requests processed. In addition, work requests or change controls can be raised by prospective customers for information that will be serviced by queuing the requests and service later by using workflow management.
Show More
Show Less
Description
TSPSC is a developed for recruiting various Government departments in Telangana State, Itdeals with various modules One Time Registration (OTR),Application Registration, WebOptions,(Content Management System) CMS, Hall ticket Generation, Certificate verification etc.
I was part of offshore development team and active involved in different work streams part of the
project.
Understanding flow of specification and responsible for the development of the application which
is totally based on MVC architecture.
Attend client meetings and assist with determination of project requirements .
Responding to the issues assigned, do analysis, participate in the estimating the effort needed to implement solution or work around, test and implement the solution
Show More
Show Less