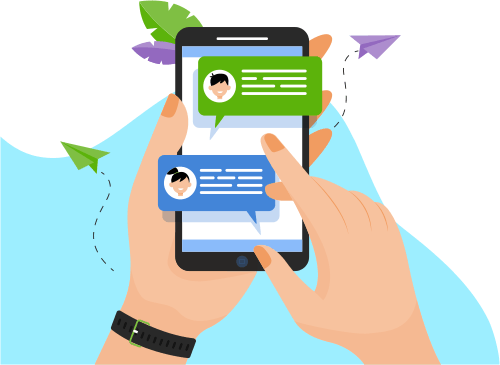 Now you can Instantly Chat with Amit!
About Me
11+ years of experience in Agile Scrum. For 6+ years as Scrum Master, led multiple Scrum teams to deliver high quality applications within constraints of Cost & Schedule.
Contributed in all phases ...ality applications within constraints of Cost & Schedule.
Contributed in all phases of SDLC such as Requirement gathering, Analysis, Design, Testing, Documentation, Release Planning, Maintenance, Support etc.
Scheduled and facilitated Scrum ceremonies such as Sprint Planning, Daily Standup, Sprint Review, Sprint Retrospective, Scrum of Scrums for multiple scrum teams. Ensured that the Scrum principles and values are adhered and sprint deliveries/documentation are compliant with the 'Definition of Done' criteria.
With focus on delivery, ensured that the Scrum team understands the value of the sprint commitment and deliverables. Proactively identified risks, dependencies which could have impacted sprint & release deliveries.
Facilitated in getting the work done without coercion, assigning or dictating the tasks in the team.
Facilitated backlog grooming sessions on regular basis with the product owner & the team to ensure sufficient product backlog items meet 'Definition of Ready' criteria for estimation, implementation and acceptance.Protected the team from outside distractions. Ensured that the sprint goals are defined and understood by the team and appropriate stakeholders. Guided & helped the teams to follow the agile ways of working.
Coached the Scrum teams using Scrum Principles in planning & execution for sprint & release deliverables.
Aligned & directed the teams with the product vision defined by the product owner.
Managed project resources including recruitment, developing, motivating, coaching.
Tracked and organized Product Backlog, Release Burn-Up Chart, Burndown Chart. Prepared and presented Sprint and Release progress reports to the management and project stakeholders as required by them.
Established transparency & collaboration with team and business stakeholders to build trust and to drive effective business decisions. Facilitated discussion, decision making, and conflict resolution within the team to achieve process quality, product quality, on-time delivery and business value.
Show More
Skills
Web Development
Programming Language
Database
Software Testing
Development Tools
Others