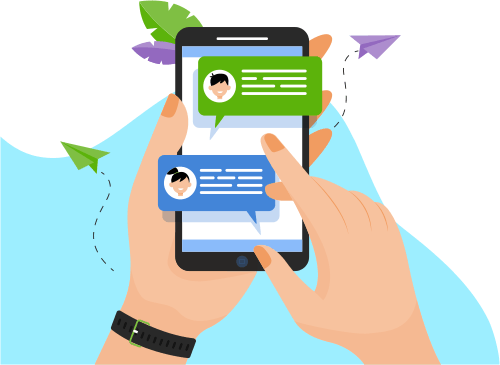 Now you can Instantly Chat with Vikas!
About Me
I am an experienced Data Scientist with 5+ yrs of experience in delivering proven results.
Passionate about converting ideas into implemented projects.
Worked extensively on multiple projects in multiple domains and delivered results withi...rojects.
Worked extensively on multiple projects in multiple domains and delivered results within time constraints.
Experienced in working with MNC, start-up, and individual clients in solving real-world problems.

Technologies:
- Python, Scikit-learn, Pytorch, FastAI, Keras, Tensorflow, Pandas, Numpy, Flask, Data modelling, Evaluation & Deployment, Natural language processing (NLP), Computer Vision (CV), Papermill, Airflow,HuggingFace,W&B

Key Achievements:
● Developed and deployed Medical Documents classification Solution fusing ensemble deep learning models for 1000+class. (Accuracy:92 %, Time saving: 60 %)
● Developed and deployed Harmonized Code Solution for Fortune 100 manufacturing company using ensemble deep learning models. (Accuracy:75 %, Time saving: 81 %)
● Developed and deployed a Liability claim classifier using NLP and language model (Accuracy: 98.16 %, Time-saving: 93 %)
● Developed Retina-net (Object detection) based monitoring solution for Retail Mart. (Map: 0.33)
● Developed an underwriting solution based on Machine learning. (Gini ratio:0.6)
● Worked on text similarity using fuzzy logic for the CA platform. (Accuracy: 92%, Time saving: 87%)

Feel free to reach out to me if you have any project or any problem you want to solve.
Email: vikassinghbhadouria@protonmail.com
Show More
Skills
Data & Analytics
Software Engineering
Web Development
Development Tools
Programming Language
Others
Database
Operating System
Portfolio Projects
Company
Medical Documents Classification
Role
Project Manager (Team Lead)
Description
Developed AI solution to classify 2M Medical Documents.
Results in time saving (40%) & cost saving (51%) .
Developed a system with multiple pipeline with CV,NLP,OCR.
Implemented Online learning algorithm to learning real-time
Show More
Show Less
Company
Indonesian Language Generation
Role
Machine Learning Engineer
Description
ndonesian_Language_Modelling Repo for language model for the Indonesian language. Based on FastAI V1.40
Indonesian Language Modeling A language Model with perplexity 44.94.Lower the perplexity , better the model.(perplexity=exp(valid_loss)).
The model has been trained in jupyter notebook using the fast.ai version of AWD LSTM Language Model --basically LSTM with dropouts--with data from Wikipedia. The dataset has been split to 90/10 train-validation with a vocabulary size of 60,000 and embeddings dimensions of 400.
The language model can also be used to extract text features for other downstream tasks such as text classification, speech recognition or machine translation.
The first such effort was by Cahya wirwan using fastai 0.7. The code was quite complicated & outdated given the fact that Fastai 1.0 is based on PyTorch. Also ,those weights ,encoder & weights are not getting load.
Above notebook gives a walkthrough in training a language model from scratch & using it for a downstream task like Text Classification.
For text classification: we achieved an accuracy of 95.08 % in multiclass text classification, which is better than other techniques as compared by Cahya earlier.
Although perplexity is different from the referred version, the loss & Accuracy is almost the same. 
Show More
Show Less
Company
Import-Export Tax code generation using AI
Description
Developed and deployed Harmonized Code Solution for TOP 100 manufacturing
company using ensemble deep learning models. (Accuracy:75 % of all regions, Time
saving: 80 %)
Show More
Show Less